KPA Advertising Sales Consultant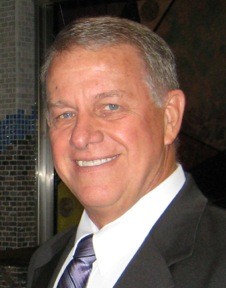 Following a long and successful career in the newspaper business, Peter Cook has joined the Kansas Press Association as an advertising sales consultant. He is available to provide in-house consultation to newspaper ad staff members and will be joining the KPA staff at regional meetings and the annual convention as well.
He recently retired as publisher of the Parsons Sun after 55 years in the newspaper business.
Cook says quite a few things have changed since his early days gathering Little League scores for the Tampa Tribune, but he firmly believes people still want information about their neighbors, their friends and their family members, and they will only get that from the local community news products the newspaper offers, whether that be through print, a website, mobile app, social media, videos or magazines.
That need for local information — names and faces — has not gone away.
To schedule Peter for a visit to your newspaper, email Emily Bradbury at ebradbury@kspress.com or Cook at pjc1946@hotmail.com. He also can be reached by telephone at (336) 529-9684.
---