Southwest District Director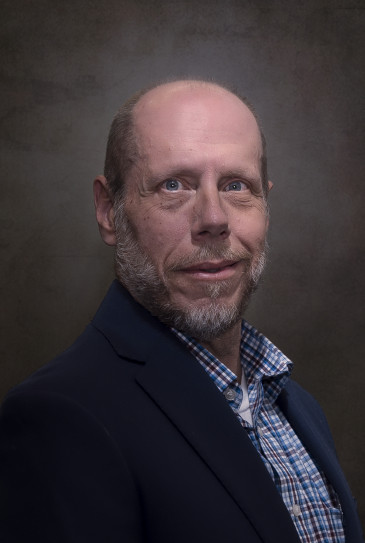 For the past 20 years, Dale Hogg has served as the managing editor of the Great Bend Tribune.
Born and raised in Ellinwood, Kan., he is a proud 1982 graduate of Ellinwood High School. He earned his bachelor's degree in communications from Fort Hays State University in 1986.
When he arrived at Great Bend in 2001, Hogg came full circle. His first job out of FHSU 35 years ago was as a green cub reporter at the Tribune, hired by the late, great Bob Fairbanks.
From there, he spent time at the Colby Free Press as the managing editor, High Plains Journal as an advertising sales representative, at the Dodge City Globe as a reporter and at Barton Community College working in public relations. He was the managing editor at the Ellsworth Reporter when it merged with the Ellsworth Independent, bringing him back to Great Bend.
He's been there ever since. He has seen the Tribune move from an afternoon paper to a morning paper, and from five publication days per week to three.
"Newspapers are the heart and soul of their communities," he said. "And strong community journalism, with a keen focus on local coverage, is the heart and soul of a newspaper."
Despite the fractured media landscape and the plague of social media, Hogg feels newspapers remain relevant today. In fact, he believes they are probably more important than they have ever been before, acting as counter balance to the vitriolic online echo chambers.
He is an avid cyclist, and is active in public health initiatives and other civic organizations. He has also previously served on the KPA Board.
Hogg lives in Great Bend with his wife Linn of 37 years. They have three grown children: daughter Carrie who lives in Lyons with her husband Merle and their granddaughter Peyton;  son Ian who lives in Salina with his wife Morgan and grandchildren Noah, Finnleigh and Rowan; and son Stuart, who lives in Westfield, Ill,, with his girlfriend Georgia.
---