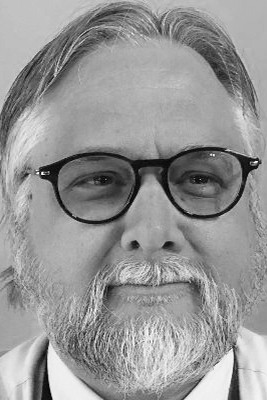 Hanna, the AP's Topeka correspondent for the past 21 years, cut his journalistic teeth as a legislative relief staffer in 1986 and again after graduation from the University of Kansas in January of 1987. He served under Lew Ferguson, also a member of the Hall of Fame, until Ferguson's retirement in 1999.
He is a graduate of the University of Kansas who has built a reputation for being an aggressive, knowledgeable and fair reporter, according to one of his colleagues, Hall of Fame member Paul Stevens.
"Pick a major political development in the past three decades, and there's a good chance John was a part of the coverage that informed thousands of Kansas readers," Stevens said. "He has interviewed figures as diverse as former Sen,. Bob Dole, the Rev. Jerry Falwell, the Rev. Fred Phelps and Bill Nye the Science Guy."
Hanna has twice won the Fred W. Moen Missouri-Kansas Staffer of the Year Award.
He was born in East Orange, N.J., lived in Boston, Chicago and Los Angeles but mostly grew up in north Dallas before coming to KU.
He is the father of Karly, who lives in Chicago and is a stage actress. He and his daughter are writing a play together.
Doug Anstaett, former executive director of KPA and a long-time editor and publisher at the Newton Kansan, said, "John has become the go-to person on all things to do with Kansas government. He has been in the thick of things on every major news story of the past three decades here. John Hanna is probably the most familiar face in the Kansas Statehouse and has accumulated a vast knowledge of how Kansas government works."
---