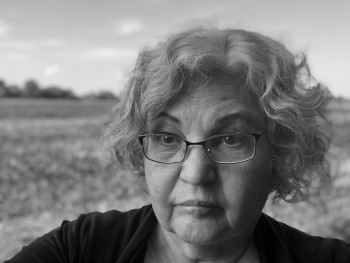 On Roxana Hegeman's first day on the job as the Wichita correspondent for The Associated Press, the DeBruce grain elevator near Haysville exploded, killing seven people and injuring 10 others
In just her first few months in Kansas, her byline appeared on stories about a toddler rescued after falling down a narrow well in Mulvane, a tornado that devastated Haysville, and flooding that swamped hundreds of homes in Augusta.
The years that followed also brought national attention to Wichita with her stories about the BTK serial killer and the long-running abortion battles that culminated with the killing of Dr. George Tiller. She pursued stories about voting rights, covered the courts and agriculture and wrote some more about tornadoes in Greensburg and elsewhere.
Roxana was born in Havana on May 27, 1955, and immigrated to the United States as a young child with her parents in December 1960 following the Cuban revolution.
While attending the University of Texas at El Paso she was named the "Outstanding Woman in College Journalism" by Texas Press Women before graduating in 1976 with a Bachelor of Arts in Journalism.
It was at UTEP where she met her future husband, Douglas Hegeman, then a graduate student pursuing music education coursework. They married during spring break.
Roxana began her professional career in 1979 in Montana, as a reporter for the Bozeman Daily Chronicle. But the couple dreamed of one day publishing their own newspaper and later that year they founded the Belgrade Independent Press in Belgrade, Mont. He was the publisher and she the editor and reporter.
The Hegemans handled every facet of the newspaper from typesetting and layout to advertising, circulation and bookkeeping. Exhausted, they sold the award-winning publication in 1982.
Roxana went to Odessa, Texas, to work as feature editor of the Odessa American. But after a year there she sorely missed Montana and returned to her old job at the Bozeman Daily Chronicle where for the next six years she covered local government and agriculture as well as handling the newspaper's investigative reporting.
She left Montana for good to take a position as managing editor of the Shoshone News-Press, a daily newspaper in Kellogg, Idaho. It was there that she met Bill Beecham, the AP's bureau chief in Salt Lake City at the time. She pressed him to help her land what had long been her most coveted job: as an AP reporter. Beecham told her there was an opening at the AP bureau in New Orleans. Roxana jumped at the opportunity and the family moved in 1994 to Louisiana, where she began her AP career
During her time there, she helped cover an array of stories from Mardi Gras to the New Orleans Saints, hurricanes to the courts. But the toughest story Roxana had to write was the first-person account of going back to Cuba with her mother and sister to reconnect with family and her native country.
In 1998, an AP job opening in Kansas for Wichita correspondent caught her attention. Perhaps it was because Wichita was renown as an aviation hub, something she appreciated as a private pilot herself. Perhaps it was the agricultural coverage that the job entailed, something that rekindled warm memories of her Montana hobby farm with its milk cow, sheep and poultry.
When she didn't immediately hear back on her job application, she wrote a letter to then-Kansas Bureau Chief Paul Stevens – telling him he would be hard-pressed to find another reporter for that job that could fly a plane and milk a cow. He hired her.
As AP's Wichita correspondent, Roxana has twice won the Fred W. Moen AP Staffer of the Year award. Her husband, Douglas, is now retired from teaching. As AP's Wichita correspondent, Roxana has twice won the Fred W. Moen AP Staffer of the Year award. Her husband, Douglas, is now retired from teaching. The couple have three grown children: Aaron, Eric and Sarah. They have four grandchildren.
---