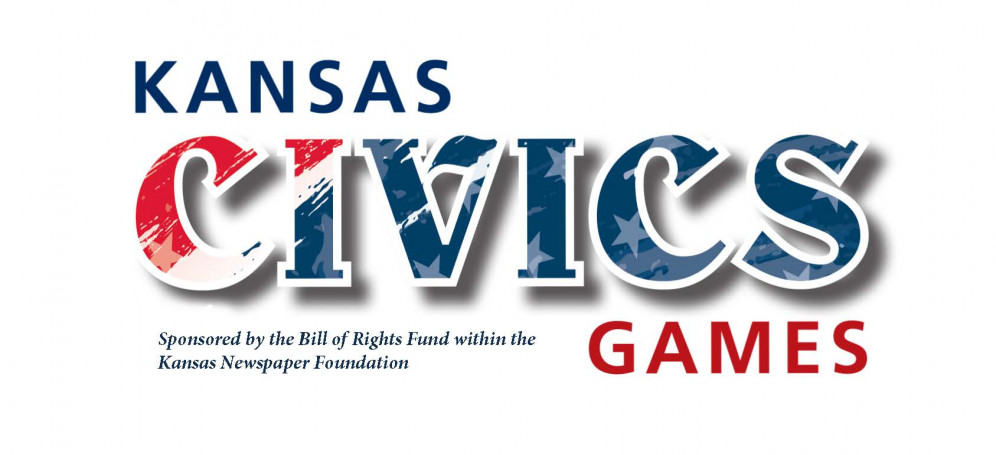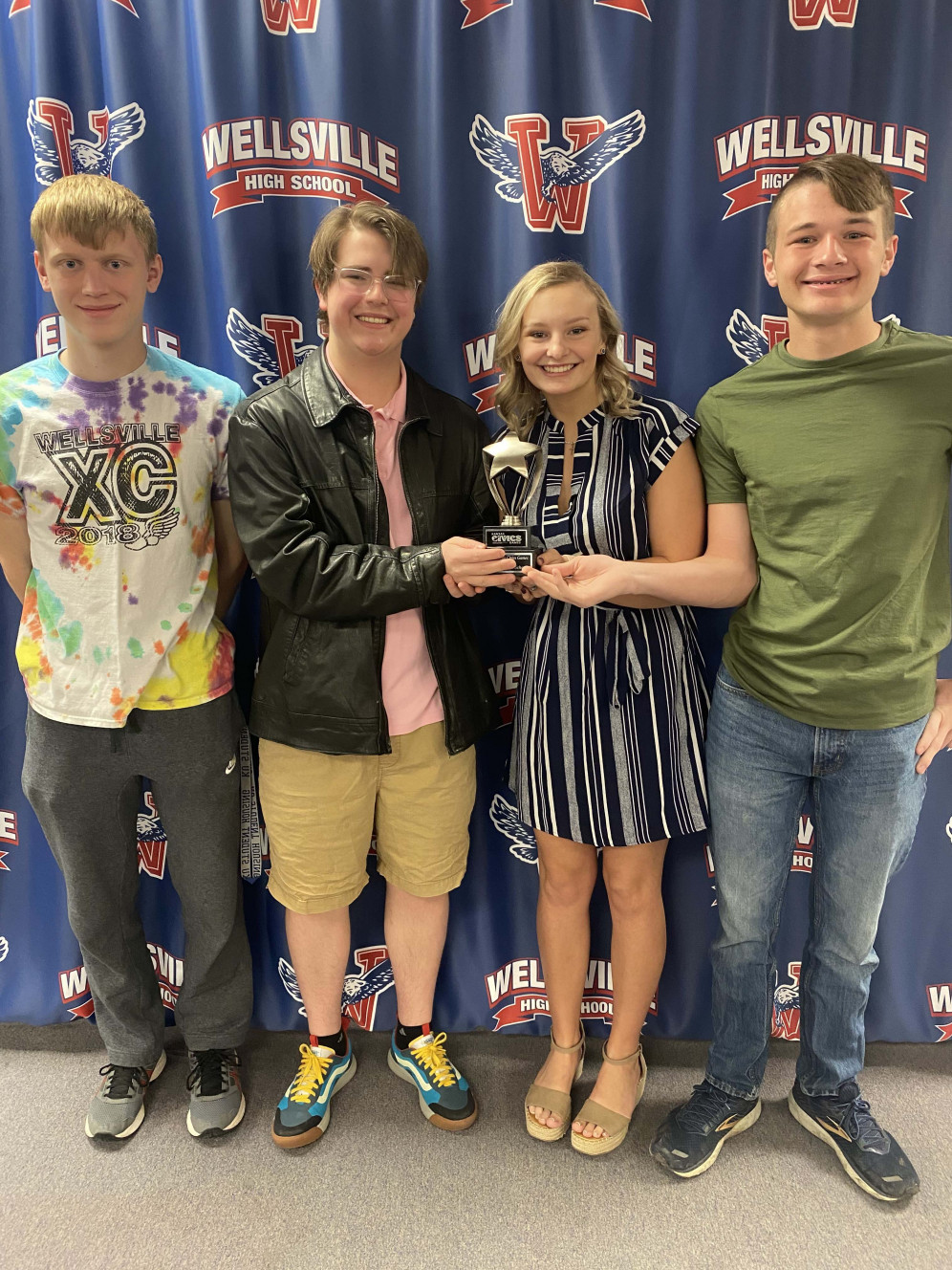 Winners are L-R: Dawson Dwyer, James Hurd, Kaylie Reese, and Carson Richardson
Wellsville High School is the winner of the first-ever Kansas Civics Games sponsored by the Bill of Rights Fund within the Kansas Newspaper Foundation. On March 30 and April 1, 2021, eleven teams participated in the contest consisting of a separate quiz and presentation.
The presentation question was the following: 
During the 2021 Kansas Legislative Session, the legislature proposed a Civics test be given to all Kansas high school seniors as a prerequisite for graduation (HB 2039). There are many proponents and opponents to this bill. If passed by both chambers, this bill will go to Governor Kelly for her signature. You can find the bill here: http://www.kslegislature.org/li/b2021_22/measures/documents/hb2039_01_00...
What is your position on this test? Would you support this bill or oppose it? How would you make your voice heard at both the local and state level? What communication strategies would you put in place to support your position? Would you involve your community or school in your action plan? How and why? 
This is a team project. Use your creativity! You will have up to 15 minutes to present your plan. Please be prepared to answer questions from the judges. Feel free to use presentation software - you will be able to share your screen with the judges. 
The winning team members, Dawson Dwyer, Kaylie Reese, Carson Richardson, and James Hurd, will each receive $1,000 to be used for the secondary training institution of their choice. 
Congratulations to all of the teams that participated in the games! Team placements are listed below. 
Wellsville High School
Shawnee Mission Northwest
Salina South High School
Ellinwood High School
Burlington High School
Bishop Seabury Academy
Sunrise Christian Academy
Seaman High School
Troy High School
Wheatland High School
Fredonia High School
A 2022 Kansas Civics Games is being planned for April 2022. 
---