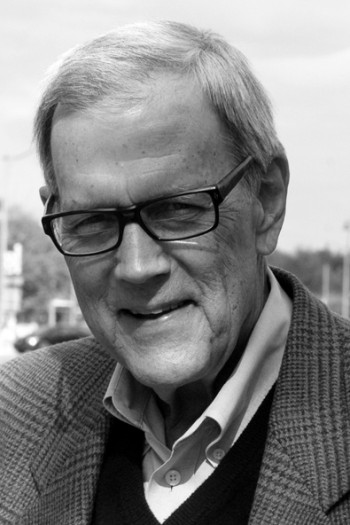 A native Kansan, Marshall is a retired newspaper editor who continues to write for The Lindsborg News-Record and The Rural Messenger, based in Haven, Kan. He has covered Kansas government politics, and culture for more than 50 years.
Marshall graduated from the University of Kansas in 1969 with a degree in journalism and began his career at the Rochester (N.Y.) Times-Union and Gannett Newspapers. He returned to Kansas in 1970 to report for the Salina Journal. After the general election in 1974, Marshall was assigned to Topeka as Kansas Correspondent for the Harris Group Newspapers
In 1976 Marshall transferred to The Hutchinson News, where he was Sunday editor, night managing editor, and in 1978 became executive editor of The News. In 1979 he moved to Olathe as editor and publisher of The Daily News of Johnson County. In 1985 he became editor of Harris News Service, a newswire and syndicate service for Harris newspapers and radio stations in Kansas and four other states. While editor of the news service, Marshall wrote extensively about public school finance, governmental ethics and the state budget. He left the Harris Group in 1997.
In 2001, Marshall and his wife, Rebecca Rice, purchased the Lindsborg News-Record. Under their ownership the weekly newspaper (circ. 2,500) won numerous state and regional awards; in 2008, Marshall secured a Swedish correspondent, Alf Brorson, for the Lindsborg paper to strengthen ties with the community's mother country. Brorson continues to write about life in Sweden and Scandinavia, their connections to Lindsborg and Kansas.
In 2012 the News-Record was sold to Main Street Media, of Russell, which owns dozens of community newspapers in Kansas, Nebraska and Missouri.
Marshall was born in Ellsworth, Kan., reared in Lincoln. He is a member and past president of the Lindsborg Kiwanis Club, the Kansas Kiwanis Foundation board, and a member of the Lindsborg Arts Council. He is a former member of the board (1970-74) and president (1974) of the Salina Community Theater and the Hutchinson Arts Council (1977-78). He is a member of the Kansas Press Association
and has been a trustee of the William Allen White Foundation for more than 40 years. Marshall has also served on the boards of United Press International (1979 -'84) and the Washington Journalism Center (1984-'92), now the National Press Foundation, among other professional organizations.
In 2006, Marshall received the Gaston Outstanding Mentor Award from the Kansas Press Association for encouraging and guiding the careers of younger journalists.
He and Rebecca live in Lindsborg with their African Gray parrot, Themis.
---