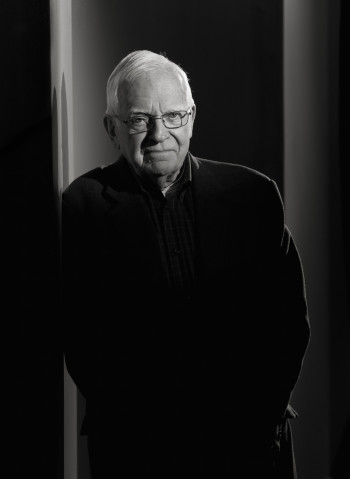 "Rich Clarkson is the most important voice, mentor and leader that photojournalism has known," according to Tom Harden, the former director of photography at the Louisville Courier-Journal. 
Rich Clarkson is one of four Founders of the National Press Photographers Foundation, established in 1975. He is also a National Press Photographers Association past president.
For 25 years, Rich Clarkson was the director of photography at The Topeka Capital-Journal. He also led the photo and art department at The Denver Post as Assistant Managing Editor/Graphics and was The National Geographic Magazine's Director of Photography in the 1980s.
In addition, Clarkson was for decades a contract photographer for Sports Illustrated Magazine. He has photographed 59 Final Four Basketball tournaments photographing for the NCAA and Sports Illustrated Magazine. More than 30 Sports Illustrated covers have displayed his photographs – the first in 1964. Clarkson has captured the dramatic and story-telling moments at sporting events — especially at college basketball and track and field competitions. Clarkson covered six Olympics.
He is now retired from the publishing and photography company, Clarkson Creative, headquartered in downtown Denver. Almost 25 years ago, Clarkson founded the very successful Summit Series of Workshops that continues to feature some of photojournalism's most successful photographers and visual artists on the faculties.
Clarkson is known for hiring many of today's most creative people – each exhibiting great people skills and a high degree of energy and passion. Whether at the intern level or for top publications, Clarkson's legacy is to select photojournalists for their ability to learn, discover and practice good journalism.
He has received numerous awards, including the National Press Photographers Association's Sprague Award, the highest honor the organization bestows. In addition, at the University of Kansas, his alma mater, Clarkson received distinguished recognitions, including the William Allen White Medal and the Fred Ellsworth Award, the highest Alumni recognition.
The Lawrence, Kansas, native now lives in Denver. On August 11, Clarkson turned 90 years old.
---