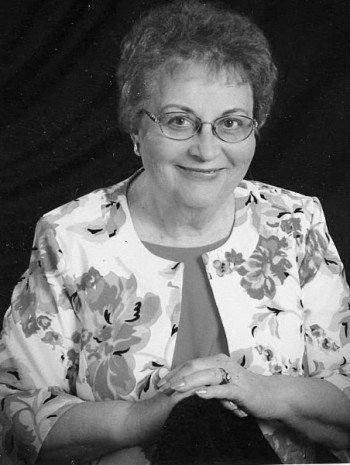 Ross started her journalism career as co-editor of her high school newspaper in St. Francis, Kan. She worked on the university newspaper at Phillips University in Enid, Okla. and spent a short time working at the St. Francis Herald.
After marriage, her husband's military service and raising her family, she served in various capacities at the Citizen Patriot newspaper in Atwood. From 1980 to 1992, she performed in roles such as advertising sales, typesetting, page layout, editing, bookkeeping and, in the final two years, as publisher. 
In 1992, she and husband Keith, along with two other couples, formed a corporation and started a new newspaper called the Rawlins County Square Deal. She and her partners answered the community's impassioned call for a hometown, independent newspaper.
As part of the newspaper start-up, Ross testified at the Kansas Statehouse and helped champion a successful change in state publishing law. The change was to eliminate the requirement for papers published in Kansas to also be printed in Kansas and to waive the requirement for a new newspaper to be in operation for at least five years before the paper could become an official publication for legals. The changes were critical to the survival of the new newspaper and Ross went on to serve as publisher and co-editor of the Square Deal for another 21 years.
In addition to her daily duties, Ross also made time to reach out and serve her profession and community. She has been active in Kansas Press Association events and served on the board as the Northwest District director for eight years.
Ross received the Karl and Dorothy Gaston Outstanding Mentor Award in 2005 in recognition of her devotion and commitment to furthering and investing in the careers of young journalists. Ross was an Atwood City Council member for four years, an Emergency Medical Technician for 16 years, active in hometown civic groups and on the board of the Rawlins County Health Center. She is an active Rotarian, an elder in her church and served on various state-level Christian Church boards and offices.
Rosalie worked full time as co-editor at the Rawlins County Square Deal in Atwood and mentored the new owners of the Square Deal after selling the newspaper in 2013.
Ross has two sons, Scott and Robb, daughters-in-law, Kathy and Julie, five grandchildren, all of whom took a turn helping at the paper, and 11 great-grandchildren. She cherishes the memories of her late husband, Keith, and daughter, Shannon.
---