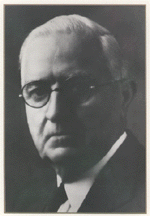 Bernard Sheridan was born in 1850 and became publisher of the Western Spirit in Paola in 1880. "Barney" was active in Democratic politics, and, said the Jayhawk Press, "was one of the forceful, militant writers of the state."
He also owned the Kansas City post for a short time.
Sheridan died March 1, 1938, at age 85.
---