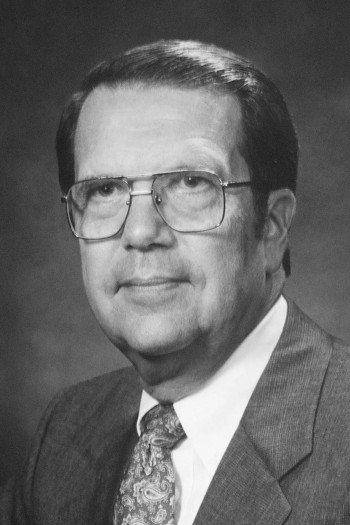 John H. Stauffer was born April 8, 1928 in Arkansas City, Kan., the third child of Oscar and Ethel Stauffer.
He attended public schools in Arkansas City and Topeka and later graduated from Culver Military Academy in 1945. He received a B.S. degree in Journalism from the University of Kansas in 1949. While at KU, he served as managing editor of the University Daily Kansan and was a member of Phi Delta Theta fraternity.
Following college, he was commissioned a 2nd Lieutenant in infantry through ROTC and served in Korea with the 27th Infantry, 25th Division. He was discharged from active duty as a 1st Lieutenant.
He began his career with Stauffer Publications, Inc., but not at the top of the ladder. He served as a copy boy during summer vacations and interned at the Topeka State Journal and Daily Capital for a year as a reporter while in college. After graduation, he spent five years as a reporter for the Topeka State Journal before being named editor of the Newton Kansan, where he worked from 1954 to 1957.
He was editor and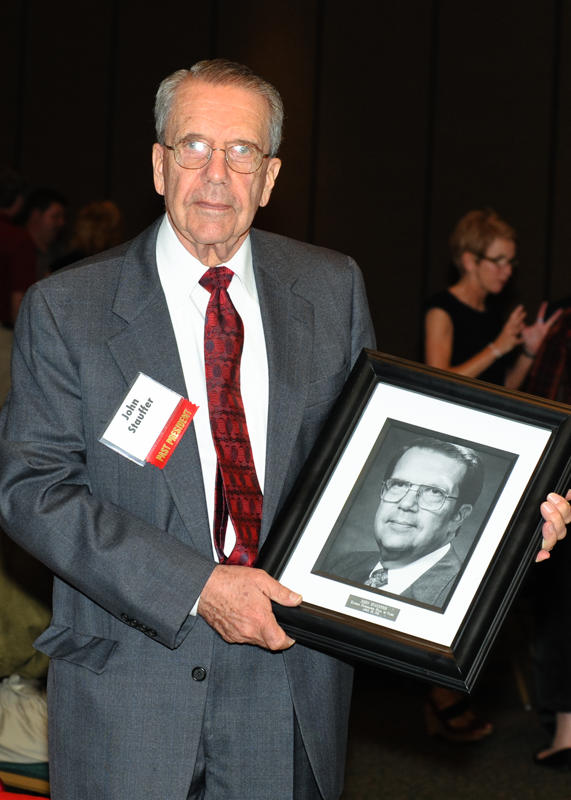 general manager of the Kansas City Kansan from 1957 to 1972, when he was promoted to the Topeka Capital-Journal, where he served as editor, general manager and then publisher until 1986. He served as president of Stauffer Communications, Inc., and retired as chairman of the board with the sale of Stauffer Communications, Inc. to Morris Communications Corp. in 1995. By then, the company had grown to 21 daily newspapers, including five in Kansas at that time (Topeka, Pittsburg, Newton, Arkansas City and Dodge City).
He continues, at age 82, to serve on the editorial board of the Topeka Capital-Journal.
He married Ruth Granger in 1950 in Emporia. They have three children: John and Kathy Stauffer, Jr., Bill and Kathy Stauffer and Kansas' first lady Mary Stauffer Brownback and her husband, Kansas Gov. Sam Brownback
He served in numerous capacities through the years with Inland Press Association, American Society of Newspaper Editors, American Newspaper Publishers Association, the Kansas Chamber of Commerce, the William Allen White Foundation, the KU Endowment Association, the KU Alumni Association, the Capper Foundation and dozens of others. He was president of the Kansas Press Association in 1985 and served as president of the Kansas Newspaper Foundation as well.
He received Washburn University's President's Award in 1995 and the Fred Ellsworth Award from the University of Kansas in 1996.
---