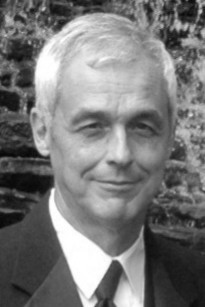 When named to the Kansas Newspaper Hall of Fame, Harry E. (Ned) Valentine was in his 50th year managing the daily Clay Center Dispatch, a newspaper in the Valentine family since 1882
He managed the newspaper's conversion to offset in 1972 and expansion to digital on-line in 1999.
He is a member and past president of Kansas Press Association board of directors 1981-1985 and from 1987-1989 the last year as president.
Also serving as president were his father, Harry E. Valentine in the 1950s, his grandfather Lou Valentine, a Kansas Press Association HOF member in the 1920s and great uncle Del A. Valentine in the 1880s when KPA was known as the Kansas Editorial Association.
He is a member and past president of the William Allen White Foundation Board of Trustees since 1981.
He received the William Allen White Foundation News Enterprise award from the University of Kansas in 1973, the Boyd Community Service award in 1985 and the Huck Boyd Leader of the Year Award in community journalism from the Huck Boyd National Institute for Rural Development in 2009.
He was married to Sheri Wolfe and has three children, Lou Valentine of Bradenton, Fla., Elizabeth Doza of Wamego and the late Daniel Valentine.
He served in the Kansas National Guard reaching the rank of 1st lieutenant by the time he was honorably discharged in 1969. He completed requirements for a BSJ degree from William Allen White School of Journalism, and was married that same year.
He is a founder and past president of the Clay County Economic Developent Group, mamber and past president of the Clay County Emergency Medical Systems Committee 1979-1984.
He served on the Clay Center Chamber of Commerce board of directors 1975-77, is a member of the Clay Center Rotary Club from 1969-present, served on the Citizen's Advisory Council 1975-76, served on the Associated Press Managing Editors Freedom of Information Committee 1975-79.
He is married to Melodie Pooler of Manhattan.
---