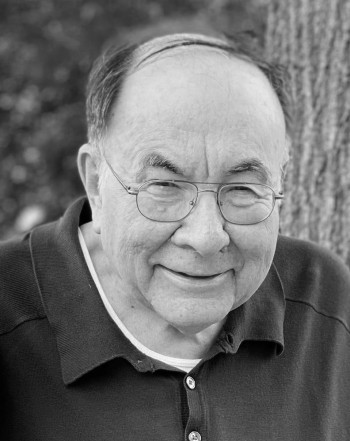 It all started with $1,500 and a dream.
That was the beginning as my wife Carol and I launched a weekly newspaper, The Wyandotte West, serving the suburban community of Western Wyandotte County on June 20, 1968. Not only did we not have much working capital, we had no business plan— just a couple of twenty-something kids who had a gut feeling that the existing daily newspapers were ignoring this market of about 30,000 residents. We were right.
It wasn't easy. Often both of us would put in 16-hour days. This was before the days of advanced desktop publishing and digital photography. We were fortunate to partner with the Wyandotte Plaza Shopping Center to produce their shopping guide— a major accomplishment in our second year. We in-vested in other weeklies in neighboring Leavenworth and Platte counties. We also formed a marketing alliance with other community weeklies, with an advertising service called Community Publishers. This service provided extended circulation and a way to compete with The Kansas City Star.
I spent countless hours covering local government meetings, always reminding public officials that they needed to adhere to the Kansas Open Meetings and Records laws. I also felt it was the responsible thing to do in endorsing candidates whether it was for The White House or the Court House. 
In 1998, daughter Kim wrote a personal column that was included in our Heritage supplement that celebrated the 30th anniversary of The West. She regularly went to work with her parents and realized that it was something special that her parents did — that it was a unique intimacy with their work. She was excellent help and was sorely missed when she went away to become a freshman at The University of Kansas at Lawrence in 1990.
In 2004, Tonda Rush, our first employee, put an investment group together and purchased the assets of Wyandotte West Communications Inc. Tonda was a Washington High School graduate who had later worked for daily newspapers, went to KU Law School and then worked for newspaper trade associations in Washington, D.C.
During my professional career, I valued my relationship with the Kansas Press Association, serving for many years on its board of directors including president in 1986 and 1987. I continue to serve as a board member of KPA's endowment arm, the Kansas Newspaper Foundation. I also continue to serve as a trustee of the William Allen White Foundation; I helped raise funds to help produce the documentary film on White.
---