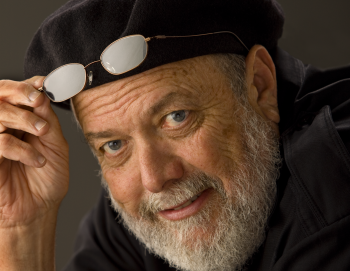 Brian Lanker made his mark on the world of photojournalism rather early in his career. As a photographer at the Topeka (KS) Capital-Journal, Brian not only received the Pulitzer Prize for Feature Photography but was twice named Newspaper Photographer of the Year. Later in his career his work at LIFE Magazine and Sports Illustrated would also receive international recognition and acclaim.
Perhaps most known for his best-selling book and exhibition titled, "I Dream A World: Portraits of Black Women Who Changed America," whose debut at the Corcoran Gallery of Art in Washington, D.C. set attendance records for the (then) 111-year old museum. Personally, however, Brian considered his greatest honor being selected and featured, along with W. Eugene Smith, Henri Cartier-Bresson and Eliot Porter, in "Images of Man," an audio-visual educational program.
Brian directed his first documentary film, "They Drew Fire: Combat Artists of WWII," a highly acclaimed PBS primetime program, in 1998. His book, "Shall We Dance," was the result of Brian's travels across America to document the variety of styles of dance. From tap to tango, salsa to swing, his photos captured the beauty of dance, and the dancers themselves. Maya Angelou wrote the forward to the book.
Brian Lanker was a great storyteller. He used his camera to give us a front row seat to elements of life many of us encounter, but often overlook, such as his picture essay, Moments in Life, which earned him a Pulitzer. His series of portraits of "Black Women Who Changed America" introduced us to amazing people doing amazing things while his book "Shall We Dance," celebrates dance's diversity of culture around the world.
Brian passed away in 2011 at 63 years old.
---