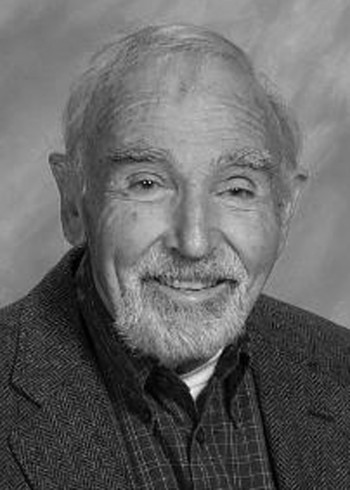 Bill Brown, a journalist to the core, toiled in the trenches as an editor at newspapers in St. Charles, Mo., Hutchinson and Garden City during the early days of his career.
But he really earned his place in the journalism world when he was known as Mr. Brown, director of student publications at Kansas State University. In that post, which he held for more than 10 years, he trained countless journalists.
Brown, a native Kansan, was in the newspaper business for more than 40 years, and much of that time had the title of editor – rarely earned, but usually conferred. Those are, of course, his words.
He died Sept. 10, 2016, in Kansas City, Mo.
His first job after earning a journalism degree in 1949 at K-State was on a small daily in St. Charles, where he was hired to be a reporter but was named managing editor 10 minutes after showing up for work. The former managing editor had quit earlier that morning and the publisher had to choose between a fresh, inexperienced Mizzou grad and another inexperienced guy out of K-State. Bill Brown got the job.
The ensuing years brought more editor titles at newspapers in Nebraska, Colorado and finally back to Kansas, where he became managing editor of the morning edition of the Hutchinson News.
Bill was later named editor and publisher of the Garden City Telegram.
While he was out on the High Plains, Finney County was unwillingly thrust onto the national stage. Two ex-convicts brutally murdered four members of a prominent Holcomb family.
The killings shattered the calm of rural Kansas, and allowed Bill to see first-hand the failings of the national media long before the hollow reporting of 24-hour cable and internet outlets.
After 11 years at the Telegram, he had an itch to teach journalism and landed a job on the K-State journalism faculty, where he taught reporting and oversaw the Collegian.
Bill retired from K-State in 1981 and moved to London, where he worked on a master's degree. He came back to Kansas a year or so later and taught briefly at the University of Kansas.
The Bill Brown Master Editor program, originally endowed by a gift from former student Tom Carlin, honors Bill's service to K-State's journalism program by bringing professionals to campus to work with students. The program is co-sponsored by Student Publications, which publishes the Collegian, the Royal Purple and the campus phone book.
To read a story from the Garden City Telegram following his death in 2016, go here.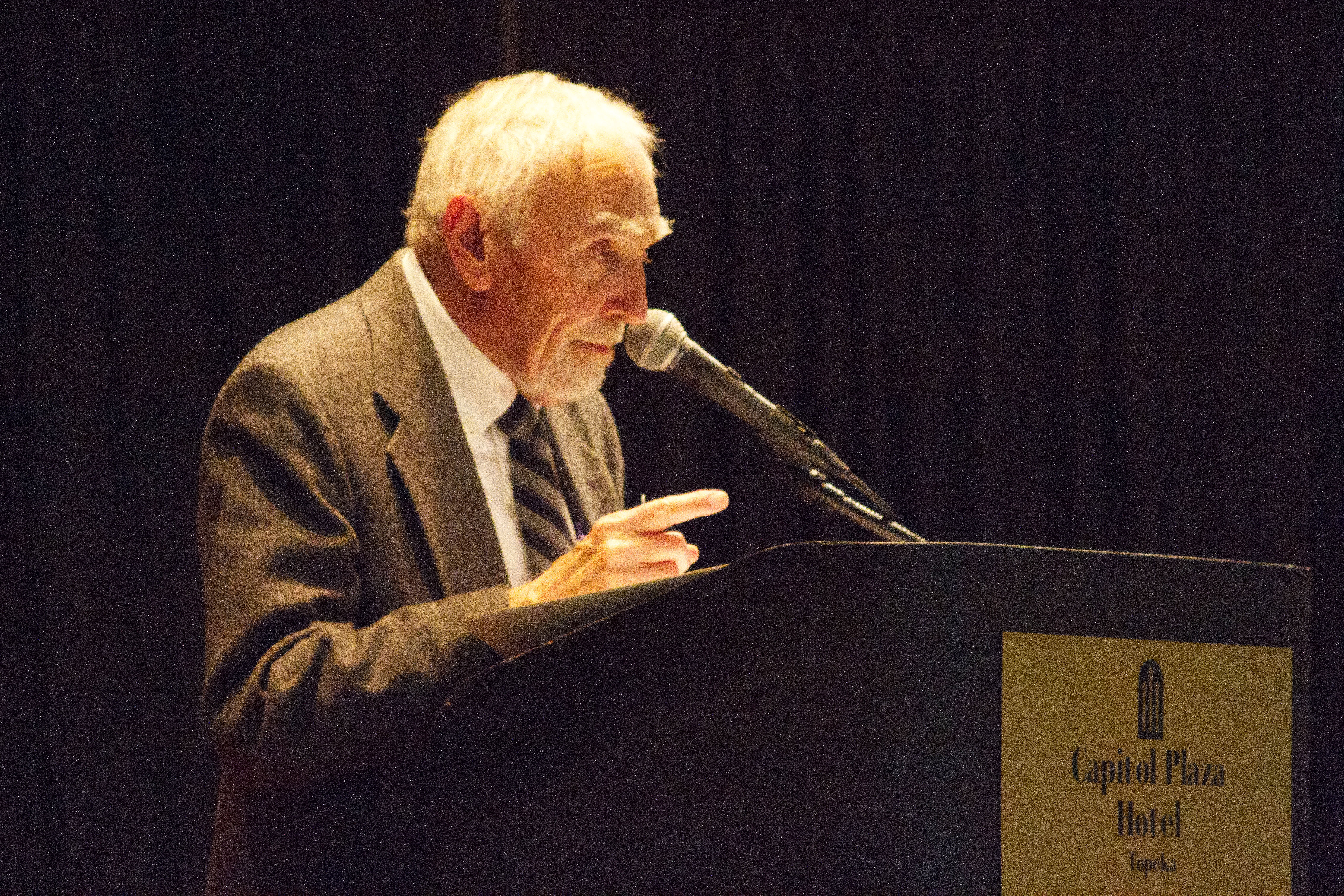 Bill Brown, above, accepting his induction into the Kansas Newspaper Hall of Fame on May 3, 2013, and, below, with friend and former colleague Bob Greer, who was presented the Clyde M. Reed Jr. Master Editor Award.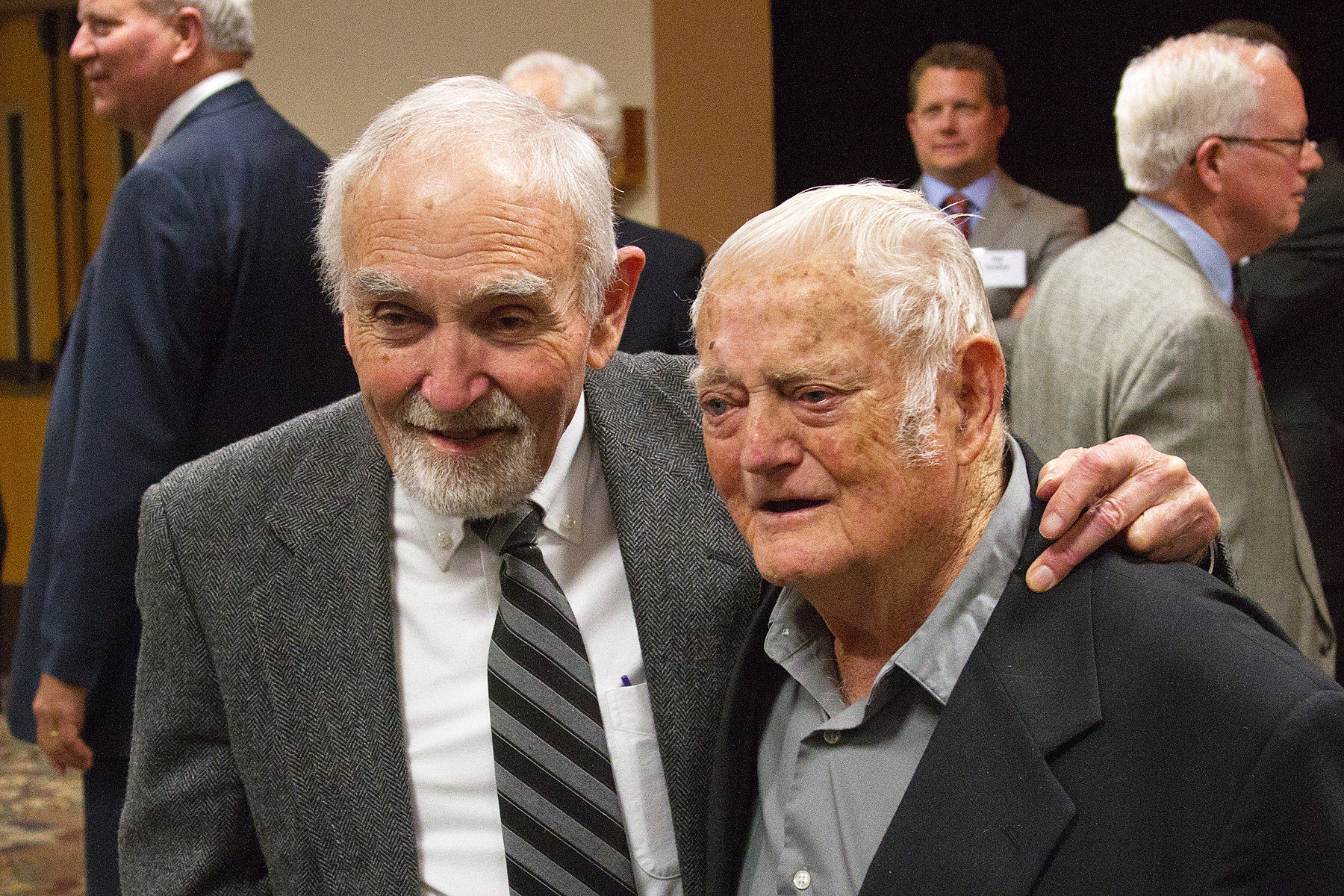 ---