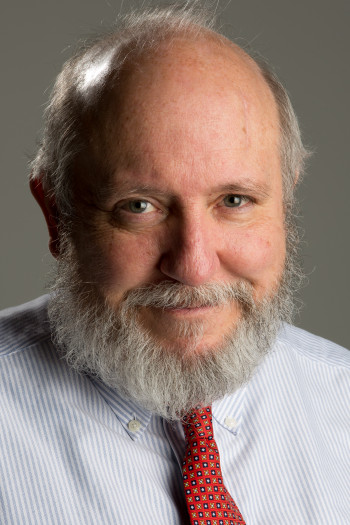 Growing up as an Army brat in Kansas half a century ago, Carl Davaz shot photos for the Leavenworth High newspaper and co-edited the yearbook. As he began to grasp what it meant to be a photojournalist, his urge to make "take me there" photos and share them with readers took hold.
That aspiration accelerated once he reached the University of Kansas, where he was a photo intern at the Leavenworth Times, Indiana's Evansville Press, and the Topeka Capital-Journal. In 1974 he became the only KU student ever to win the William Randolph Hearst Collegiate Photojournalism Competition.
His Topeka internship led to a coveted position on Rich Clarkson's nationally recognized Capital-Journal staff, where skilled young photojournalists collaborated and competed to satisfy their mentor and make pictures that captivated and motivated their audience. The challenge created in Davaz and his colleagues a mutual work ethic, a commitment to their craft and a lifelong camaraderie.
In 1979, Davaz left Topeka to become the Director of Photography at the Missoulian, where 44,000 square miles of rugged western Montana made up the circulation area. Forging partnerships across the newsroom, he stressed the importance of words-and-pictures collaborations.
In 1982, sitting on a rock high in the Mission Mountains, Davaz and a reporter friend outlined a project to visit each of Montana's 15 Congressionally designated wilderness areas and explore increasingly contentious issues around wildlife, the role of outfitters and guides, wilderness use and abuse, fire management and mineral exploration. Over 15 months and 150 days and nights in the field, Davaz and reporters Steve Woodruff and Don Schwennesen produced a bounty of powerful newspaper journalism and a beautiful and compelling book, "Montana Wilderness: Discovering the Heritage."
In 1986, Davaz left Missoula for Eugene, Oregon, and The Register-Guard to become the family-owned newspaper's Director of Graphics. Over the next three decades, he served as Assistant Managing Editor for Graphics and Technology and eventually Deputy Managing Editor, where he supervised the Sports, Copy Desk, Photography, Graphics, Design and News/Technology-Internet areas of the News Department.
Along the way, Davaz became the bridge for The Register-Guard's transition to the digital future, both in page production and in newsgathering, increasingly geared toward online immediacy. He taught himself programming to automate page-building tasks and help copy editors, designers and website creators do their changing jobs more efficiently. He remained active in professional circles, serving twice on the board of directors of the National Press Photographers Association and in many other positions. He presented internationally on the use of new technology to produce better, more immediate journalism.
Meanwhile, the staff he grew and mentored won numerous state, regional and national awards including consistent recognition for photography, picture editing and design in Pictures of the Year annual competition, the NPPA's Best of Photojournalism competition, the Society for News Design competition, Regional Society for Professional Journalists competition and the Oregon Newspaper Publishers Association contests.
In 1999, Davaz and his staff were recognized as a Finalist for the Spot News Photography Pulitzer Prize for coverage of the Thurston High School shootings in 1998.
He also continued to edit and design books. Credits that reflect his Kansas roots include the limited edition "Rich Clarkson and the Topeka Capital-Journal Photographers" and "Tribute to Crimson & the Blue," by fellow Capital-Journal photojournalist Jeff Jacobsen.
Never forgetting his own beginnings, Davaz promoted internships and mentored promising young photographers throughout his career. Many of them excel in the business to this day and have gone on to mentor their own generations of interns.
Davaz retired in 2018 after working at The Register-Guard for 33 years, but no one who knows him well was surprised that – when the World Athletics Championships were held in Eugene in 2022, the first time ever in the United States – there he was, looking decidedly unretired as he captured compelling images of the triumphs and agonies of the elite competition.
---