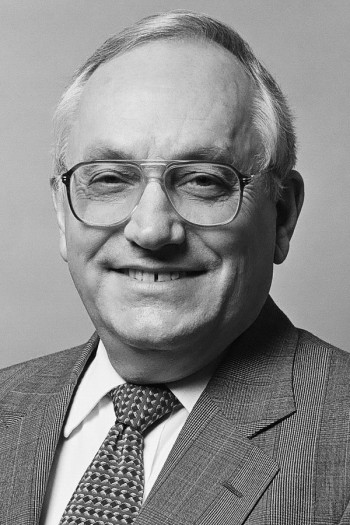 Lew Ferguson spent most of his 42-year journalism career directing news coverage of Kansas government and politics for The Associated Press. As statehouse correspondent in Topeka for 29 years, he was a reporter, editor and supervisor who trained some 50 young writers for AP and member newspapers.

Lewis LeRoy "Lew" Ferguson was born Jan. 9, 1934, on a farm in rural Kay County, Okla., that his grandfather, John S. Ferguson, claimed in the Cherokee Strip land rush of 1893. Both sets of his grandparents came to Oklahoma from Kansas.
 
He attended the University of Oklahoma on McMahon Foundation scholarships, earning a bachelor's degree in 1956 and a master's degree in 1964, both in journalism. He was named OU's outstanding graduate of 1956 by Sigma Delta Chi, the professional journalism society. He also was named a distinguished alumnus of OU's Herbert School of Journalism (now the Gaylord College) in 1996.
 
Lew returned to Ponca City, after graduate school and a stint in the Army as an officer commissioned out of OU's ROTC, to work two years (1958-60) as sports and wire editor of his hometown Ponca City News. In June 1958 he married Sue Thomson, an OU graduate and Ponca City native. They observed their 50th anniversary in 2008.
 
He joined the AP in Oklahoma City in June 1960, then was sent to Sioux Falls, S.D., as his first permanent duty station. He covered the 1961 session of the South Dakota Legislature, piquing his interest in government and political reporting.
 
Ferguson transferred in 1962 to AP's Minneapolis bureau to become its sports writer. In 1968, he was named the bureau's first fulltime sports writer. After covering the baseball Twins, pro football Vikings and University of Minnesota sports for seven years, Ferguson transferred in October 1968 to the Kansas City bureau as Big 8 Conference sports editor. He was on AP's coverage teams for the 1965, 1980 and 1985 World Series and the 1970 Super Bowl.
 
Declining a transfer to AP's New York sports staff, Ferguson chose to accept appointment as correspondent in charge of AP's Kansas Statehouse bureau in June 1970. He spent nearly three decades directing AP coverage of the Legislature, state government and courts, including 29 legislative sessions, six governors, 16 election cycles and nine national political conventions, five Republican and four Democratic.
 
He received the Kansas City Star's first Fred Moen award as outstanding AP staffer in Kansas and Missouri in 1992, and was recipient of the Kansas Supreme Court's prestigious Justice Award in 1993 for his coverage of the Kansas courts, the only working reporter ever so honored.
 
Ferguson retired June 30, 1999. In retirement he served a four-year term on the Kansas Board of Regents (2001-05) as an appointee of then-Gov. Bill Graves and two years on the Washburn University Board of Regents. He also wrote a biography of the late U.S. District Judge Tom VanBebber for the federal courts.

Ferguson was inducted into the Oklahoma Journalism Hall of Fame in 2009.
 
Lew and his wife, Sue, a reading teacher for 21 years in Topeka, moved back to their native Ponca City in 2005 after having lived 37 years in Kansas. They are parents of Dr. Diane M. Ferguson, an internist practicing medicine in Torrance, Calif., and Dr. John M. "Mike" Ferguson, a professor of organic chemistry at the University of Central Oklahoma in Edmond. Diane is a graduate of the KU Medical School. They are grandparents of Abby and Todd Ferguson and Helena DuGard.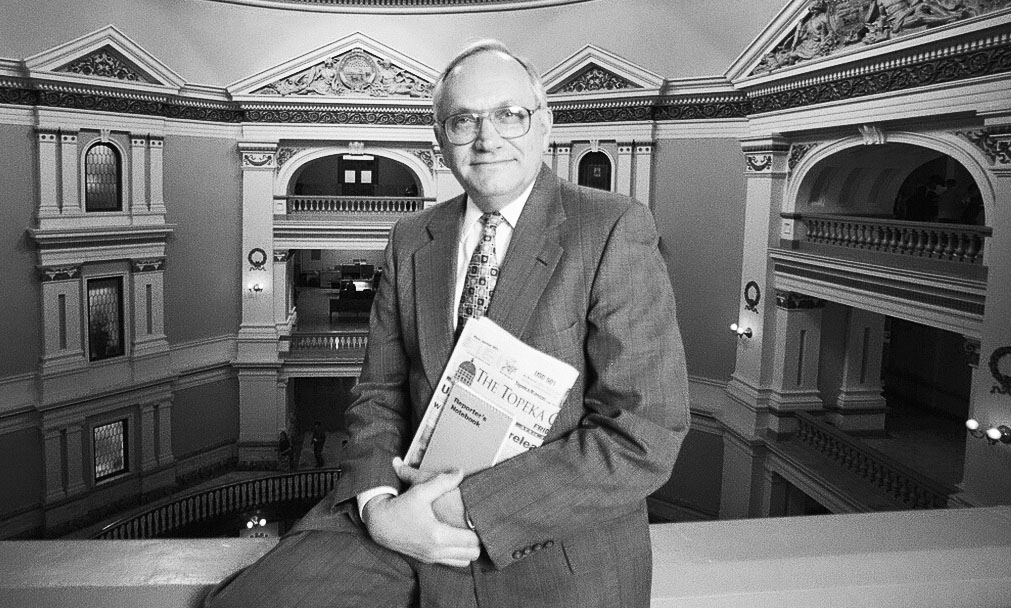 Lew Ferguson at the Kansas Statehouse.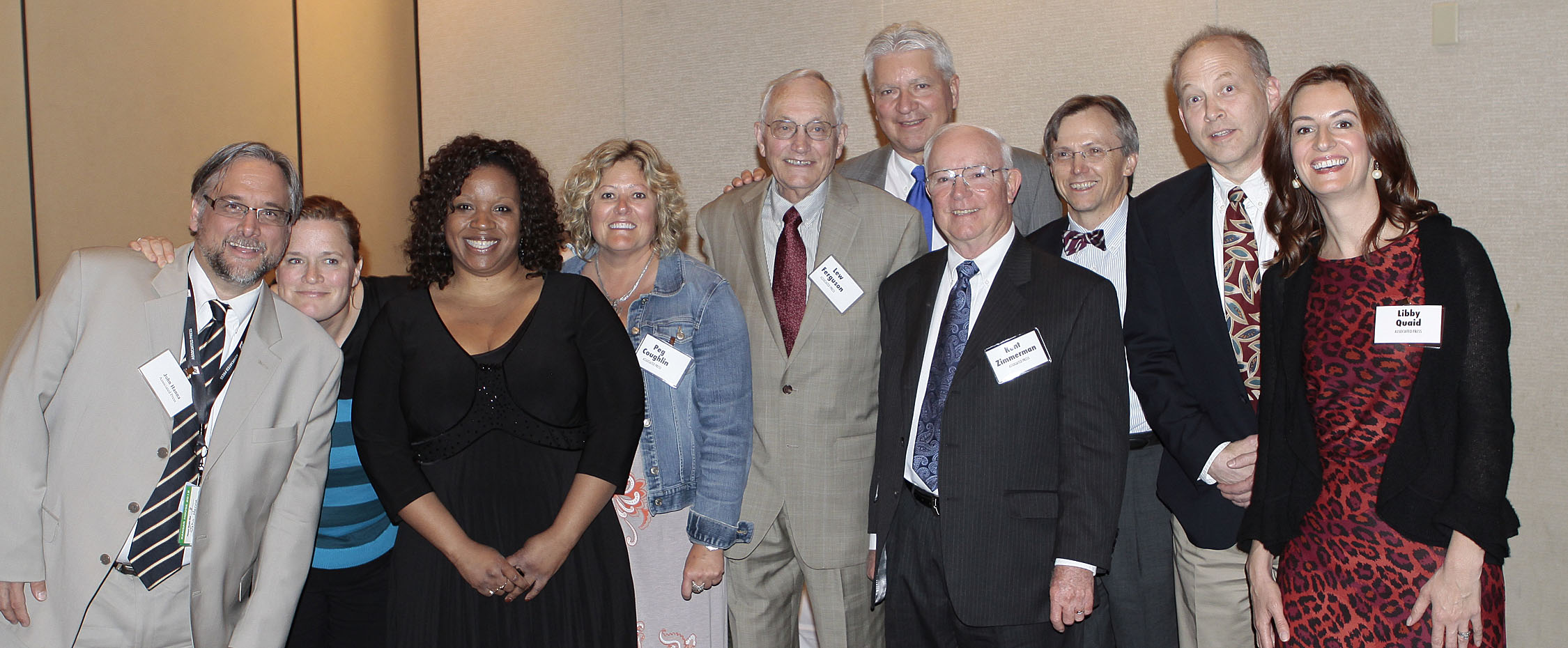 AP staffers from all over the United States joined Lew Ferguson for his induction in April 2012. From left are John Hanna, Rochelle Olson, Kia Breaux, Peg Coughlin, Lew Ferguson, Paul Stevens, Kent Zimmerman, Barry Massey, Bill Vogrin and Libby Quaid.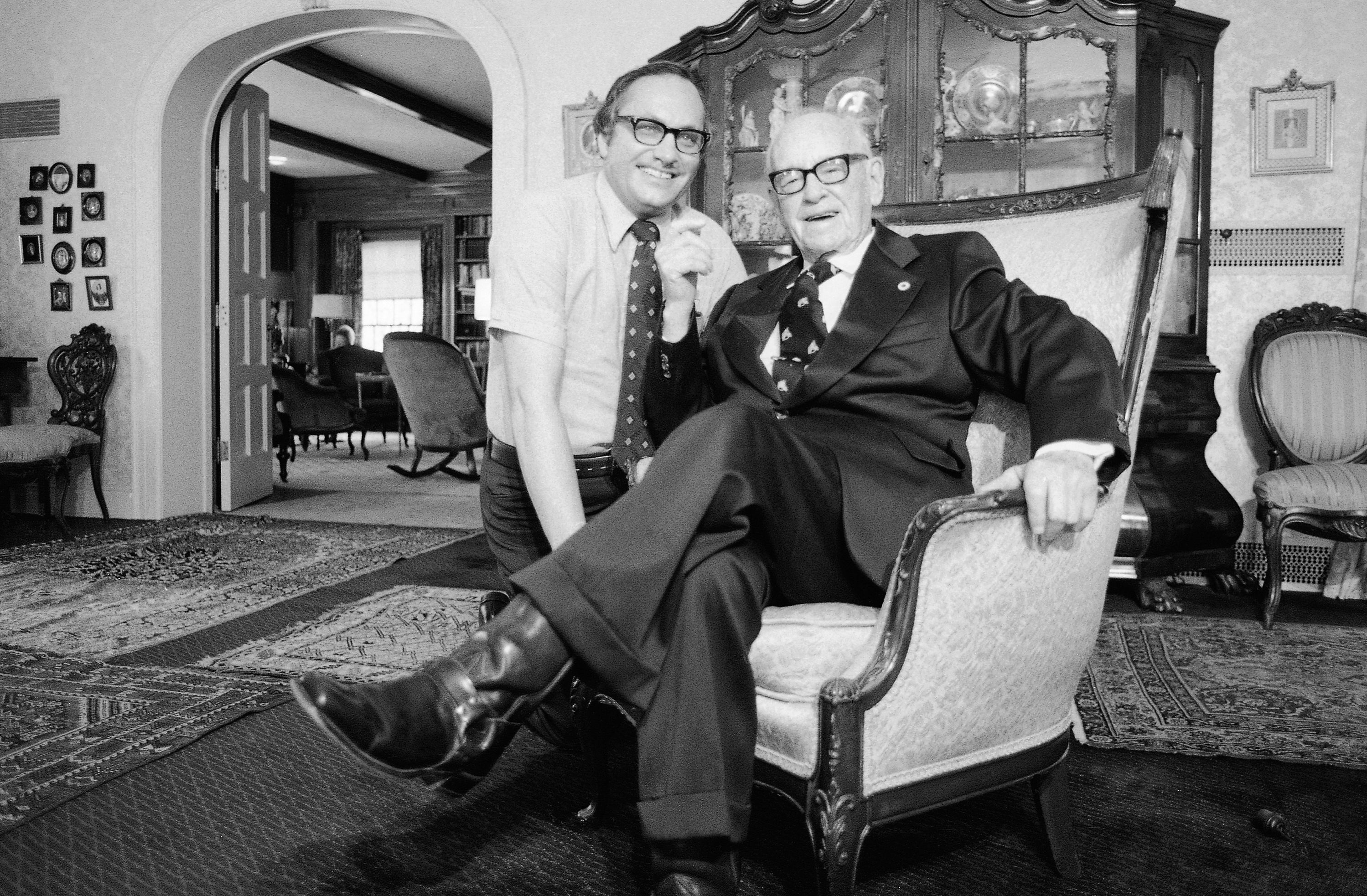 Lew Ferguson was a friend of former Gov. and 1936 Republican presidential nominee Alf Landon.
---