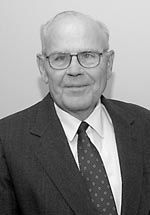 Webster Hawkins was born in 1925 in Advance, Mo. He began his journalism career as a high school sophomore at the St. Francois County Journal where he worked as a printer's devil. After graduating from Flat River Junior College in 1944, Hawkins accepted a teaching position in De Soto, Mo. He taught seventh and eighth grade mathematics and coached high school football and track for two years before entering the University of Missouri-Columbia.
Hawkins worked his way through school operating a Linotype for the Columbia Daily Tribune. He completed his bachelor's degree in journalism in 1947.
The day after graduation, Hawkins left for Great Bend where he had accepted a position from Russell Townsley to work at the Russell County News. The weekly newspaper was scheduled to become a daily that September.
When the Korean War broke out in 1950, Hawkins was drafted into the Army. He served two years, first at Fort Sam Houston, Tex., then at Camp Pickett, Va., before returning to his job in Russell.
In 1956, he married Russell-native Gladys Ann Schmitt. She would later become actively involved in the newspapers the couple owned.
In 1959, Hawkins took over management of the Osawatomie Graphic from Nelson S. Reppert. Two years later, Hawkins and his wife purchased the newspaper. They later owned the Linn County News (Pleasanton), Louisburg Herald and Emporia Times, and they owned partial interest in the Hillsboro Star-Journal.
Hawkins served as president of the Kansas Press Association in 1970; and as president of the National Newspaper Association in 1988. Hawkins earned the Robert M. Bailey Award from NNA in 1988, the University of Missouri School of Journalism Honor Medal in 1989 and the Clyde M. Reed Jr. Master Editor Award from KPA in 1996.
In 1998, Hawkins and his wife retired from the newspaper business and sold their remaining two newspapers, the Osawatomie Graphic and Louisburg Herald.
Hawkins is a member of the Masonic Lodge, Scottish Rite and Shrine and Elks Lodge. He is a past patron of the Order of the Eastern Star, served on the board of First Federal Savings and Loan Association in Osawatomie for 25 years; and served on the board of the Columbia Missourian for several years. Hawkins currently serves on the board of the Kansas Newspaper Foundation and is an honorary chairman of the Foundation's Cornerstone Campaign.
His wife, "Schmitty," died in 2009. He died April 8, 2016. She and Web are pictured below.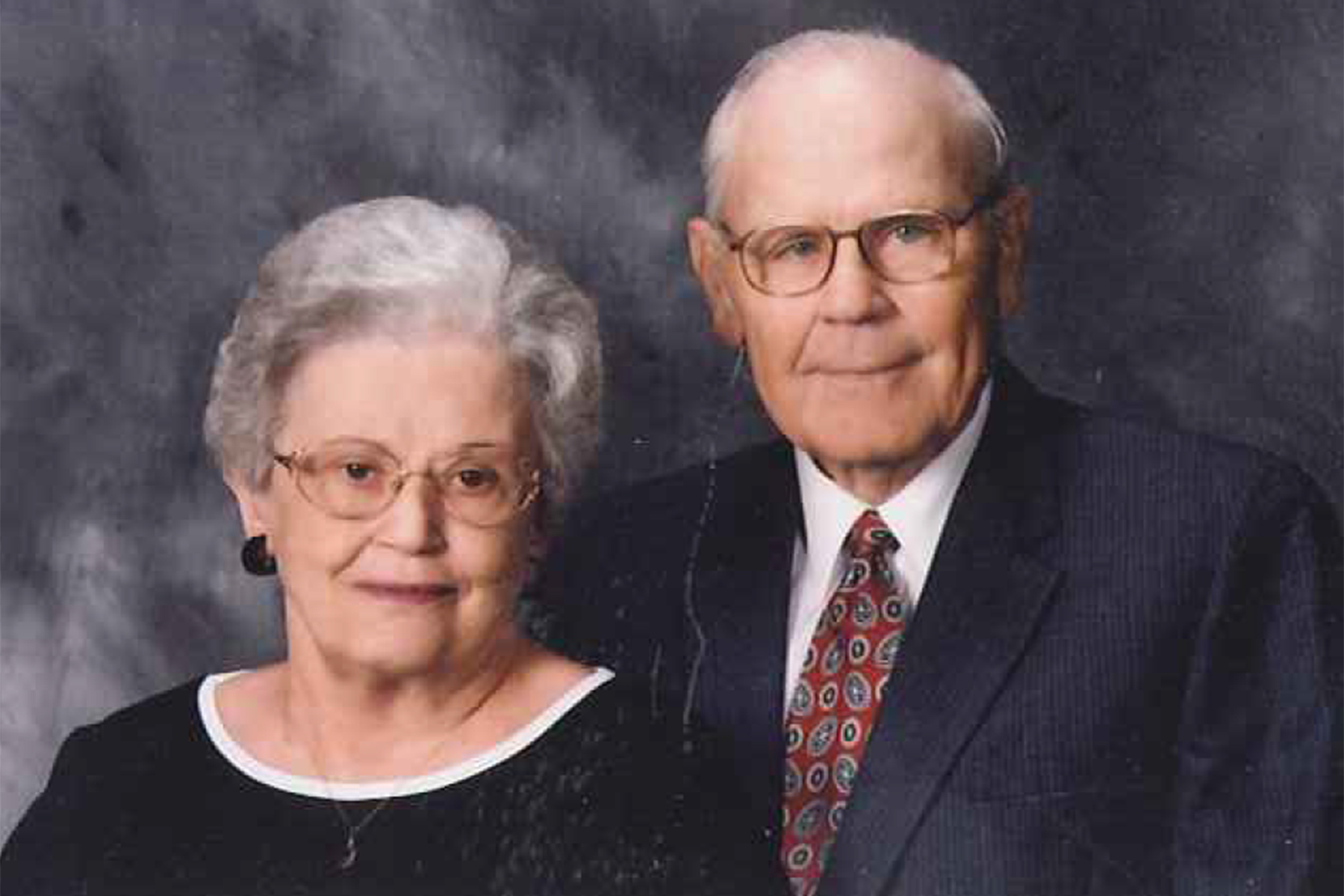 ---