Merritt Jr., W. Davis "Buzz"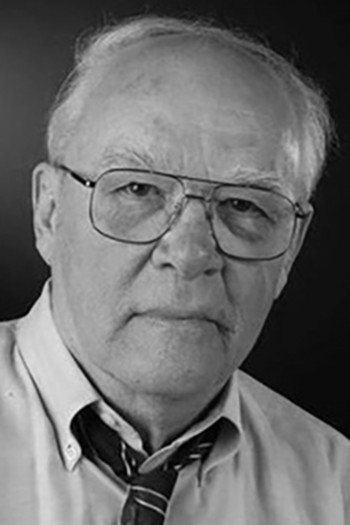 W. Davis "Buzz" Merritt Jr. was editor of The Wichita Eagle from 1975 through 1998.
He is considered one of the fathers of public journalism, a reform movement that urged journalists to do their jobs in ways that could help citizens engage in public life by training journalists to view events from the citizen's perspective rather than that of the participants in the news.
Merritt is also the author of four books on journalism, "Public Journalism and Public Life," "The Two W's of Journalism" (with Maxwell McCombs), and "Knightfall: Knight Ridder and How the Erosion of Newspaper Journalism Is Putting Democracy at Risk," a critique of corporate ownership of newspapers that reserves its most pointed criticism for Knight Ridder, the company that owned The Wichita Eagle and his employer for 43 years. His latest book, "Life, Liberty and the Pursuit of Perfect," published last year, is a collection of columns from his years at the Eagle and includes a bit of his philosophy.
Davis Merritt began his newspaper career in high school as sports editor of the Hickory (N.C.) Daily Record. He attended the University of North Carolina as a Morehead Scholar, graduating in 1958 with a degree in journalism.
For the next 11 years, he found a home at The Charlotte Observer, owned by Knight Newspapers, an organization known for its commitment to journalistic integrity. Starting as a sports writer, he worked his way up to government reporter, assistant city editor, city editor, copy desk chief, and national editor. In 1969, he became the Observer's Washington correspondent. In 1970, he was named editor of another Knight newspaper, The Boca Raton (Florida) News. In 1972, he was called back to the nation's capital to serve as a news editor in Knight Newspapers' Washington bureau. Two years into his assignment, Knight Newspapers merged with Ridder Publications, an organization known for making a hefty profit in the newspaper business. 
In 1975, Merritt accepted the job as executive editor of two Knight Ridder newspapers, The Wichita Eagle and Wichita Beacon, along with the challenge of whipping both into journalistic shape. For the next 23 years, he strove to give his readers in-depth, objective and relevant information while dealing with increasing bottom-line pressures. In 1980, the afternoon Beacon was killed, with the goal of improving the morning Eagle, the largest daily newspaper in Kansas.
In 1994, he took a year's leave of absence from the Eagle to write a book, "Public Journalism and Public Life: Why Telling the News Is Not Enough." When he returned, he found it more difficult than ever to maintain his journalistic ideals while managing with Knight Ridder's financial objectives. In 1997, he was given the august title of senior editor and the privilege of working on public journalism projects with two dozen Knight Ridder newspapers and journalists across the United States, and in Argentina, Chile, Colombia, Jamaica, Jordan, Puerto Rico, and Sweden. He retired from Knight Ridder, with his values intact, on Jan. 1, 1999.
He is especially known for "The Voter Project" and "The People Project," both demonstrations of ways that public journalism could affect journalistic practice.
Since his retirement, Merritt has been an adjunct professor of journalism at the University of Kansas and Wichita State University, a public journalism consultant to newspapers and broadcast stations, and a columnist and writer.
He was a member of the Pulitzer selection committee in 1978 and 1980; Kappa Tau Alpha Kansas Outstanding Editor in 1980; member of the American Society of Newspaper Editors from 1975 to 1996; past president of the William Allen White Foundation; and a participant in the Knight Ridder Executive Leadership program.
He received the Knight Ridder Excellence Award for Community Service in 1993 and the Bart Richards Award for Media Criticism in 1995 and numerous writing awards.
Davis and his wife, Libby, have three children, Dr. Davis Merritt III, Rob Merritt and Anna Perret. Davis III and his wife, Pat, of Lander, Wyo., have two sons, J.D. and Nick; Rob and his wife, Amy, of Downers Grove, Ill., have a son Rob and a daughter Caroline. Anna and her husband, Roger Perret, of Swansea, Ill., have a daughter Sarah and a son David.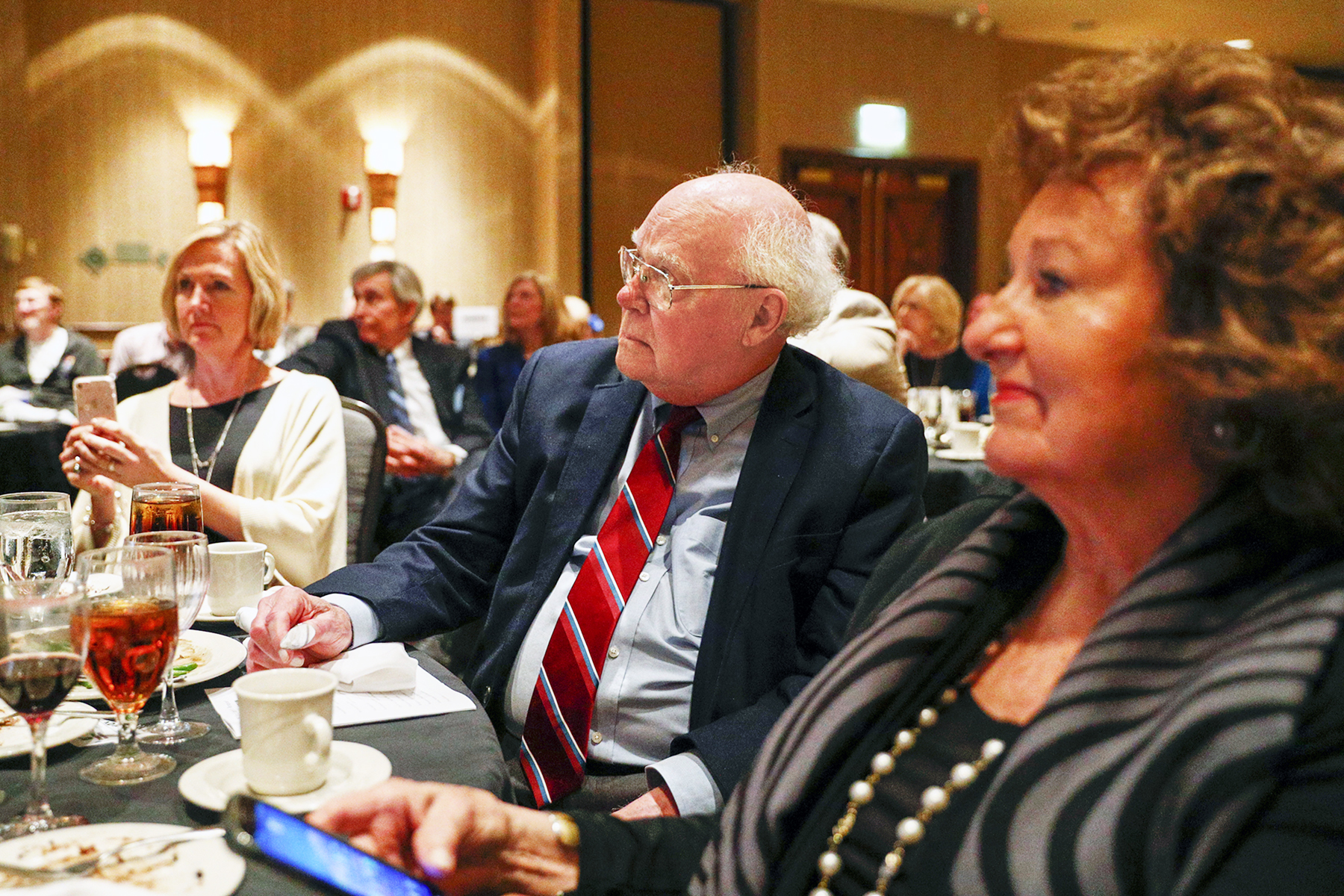 Buzz Merritt and his wife, Libby, listen to the presentations leading up to the Hall of Fame ceremony on April 7, 2017.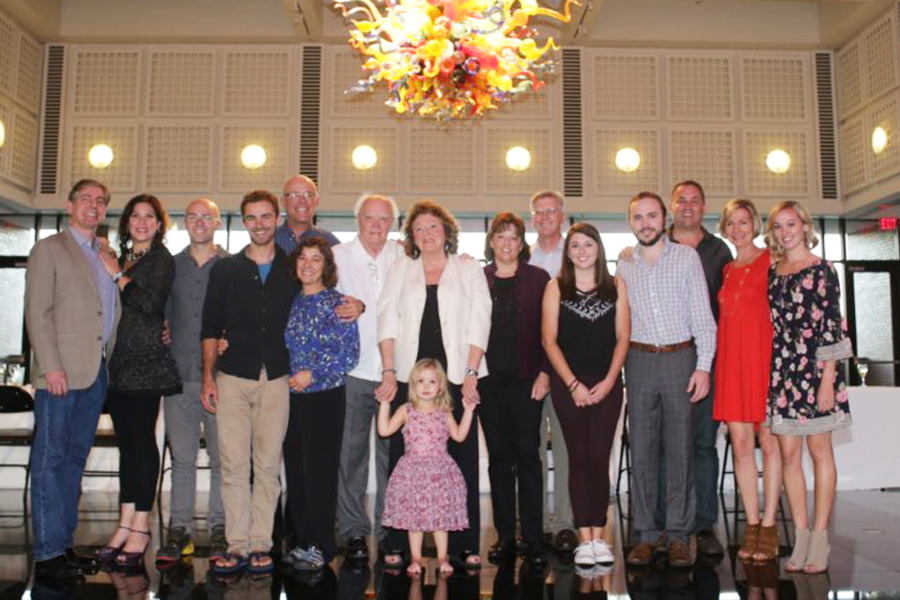 ---