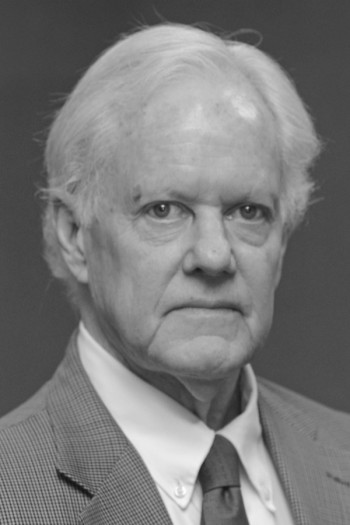 Edward L. Seaton is the editor in chief of The Manhattan Mercury, a post he has held since June, 1969.
During that tenure, The Mercury has won hundreds of awards for quality from state and national newspaper associations. He is also involved in overseeing a group of family-owned newspapers and radio stations in five Midwestern states.

Seaton has been particularly active in matters related to press freedom at the national and international level. He served as president of the Inter American Press Association and has helped lead that organization's press freedom efforts in Latin America for four decades.
His efforts on behalf of press freedom led to the signature of a declaration of press freedom by all the heads of state in the Western Hemisphere in the mid-1990s, known as the Declaration of Chapultepec.
He served a decade on the board of the American Society of Newspaper Editors, including a year as president, and a term as the chairman of the Pulitzer Prize board, on which he served for eight years.

Seaton has also been active in state and local leadership, including stints as president of the board of the Manhattan Chamber of Commerce, the Kansas Chamber of Commerce, and the local United Way. He also started and continues to oversee a local fundraising effort to support after-school opportunities for young people, an effort that has provided more than $1 million to programs in the Manhattan area.

Seaton grew up in Coffeyville, the son of Kansas Newspaper Hall of Fame member R.M. Seaton, who was publisher of the Coffeyville Journal. He says he got his start in the business "cutting the grass and polishing the brass" at the Journal's office.
Edward's older brother David is also a Kansas Newspaper Hall of Fame member as the longtime publisher of the Winfield Courier. Their brother Dick is an attorney in Manhattan, and their sister Elizabeth Hall is a teacher in Oregon.

Edward and his siblings graduated from Field Kinley High School in Coffeyville. Edward went on to graduate from Harvard University in 1965, and went to journalism school at the University of Missouri before taking his first job as a general-assignment reporter and copy-editor for the Louisville Courier-Journal.
He then went to Manhattan to run The Mercury.          
In Manhattan, he also has served as chair of the Landon Lecture Series patrons and has been intimately involved in bringing major national and world leaders — presidents, chief justices, top military brass, royalty and major media figures — to Kansas State University for that very prominent lecture series.
He also has been a big supporter of the school of journalism at K-State.
He married Karen Mathisen, a New York native whom he had might when they were both in Spain for a summer during college, in September, 1965.
They have two sons, Ned and Jay, who are both involved in the family newspaper business, Ned at Manhattan and Jay in Grand Junction, Colo. They also have five grandchildren.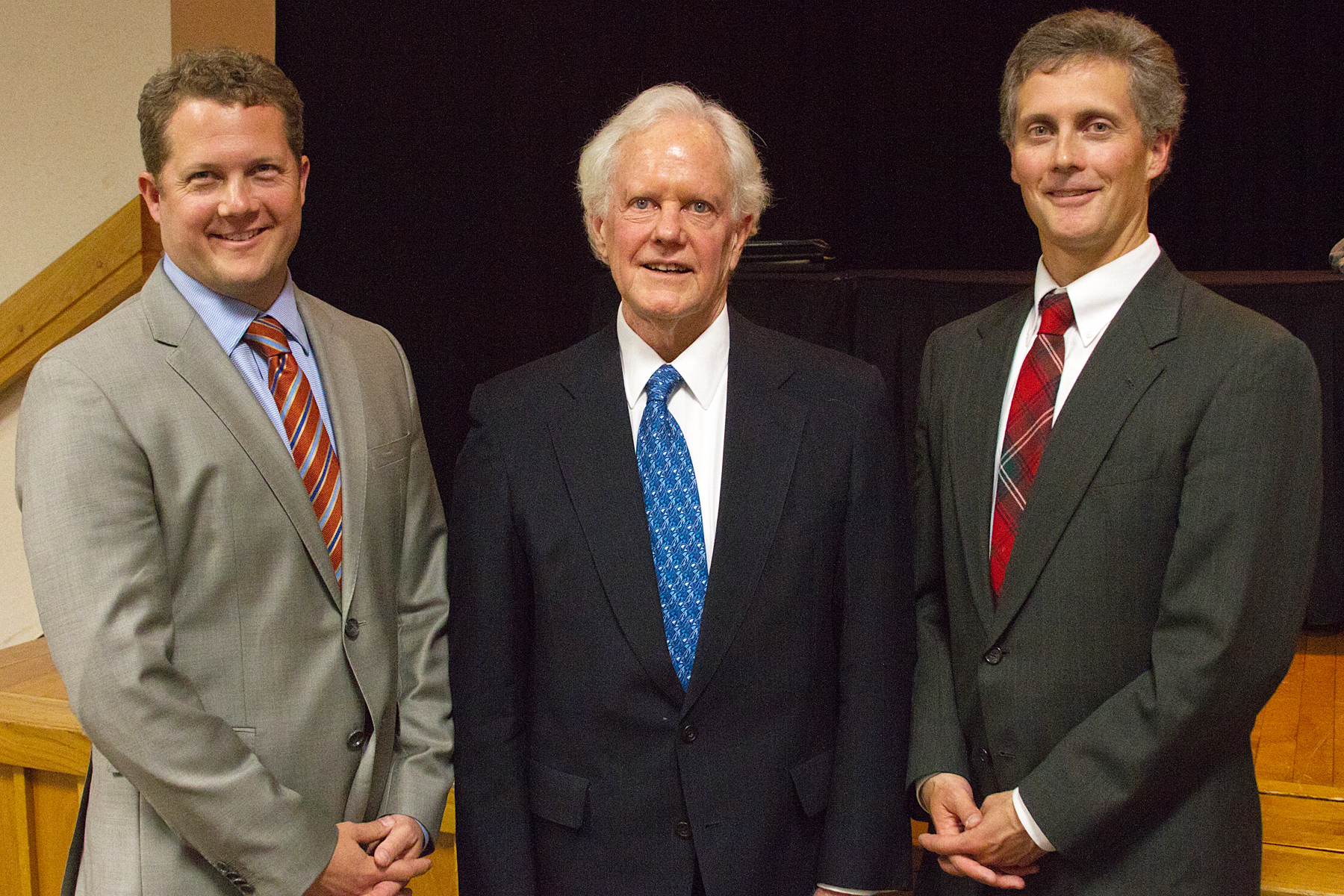 Edward Seaton is shown with his sons, Jay (left) and Ned. Both are also in the newspaper industry, Ned in Manhattan and Jay in Grand Junction, Colo. Below, Tom Eblen, also a member of the Kansas Newspaper Hall of Fame, discuses newspaper business with Edward Seaton prior to the banquet on May 3, 2013.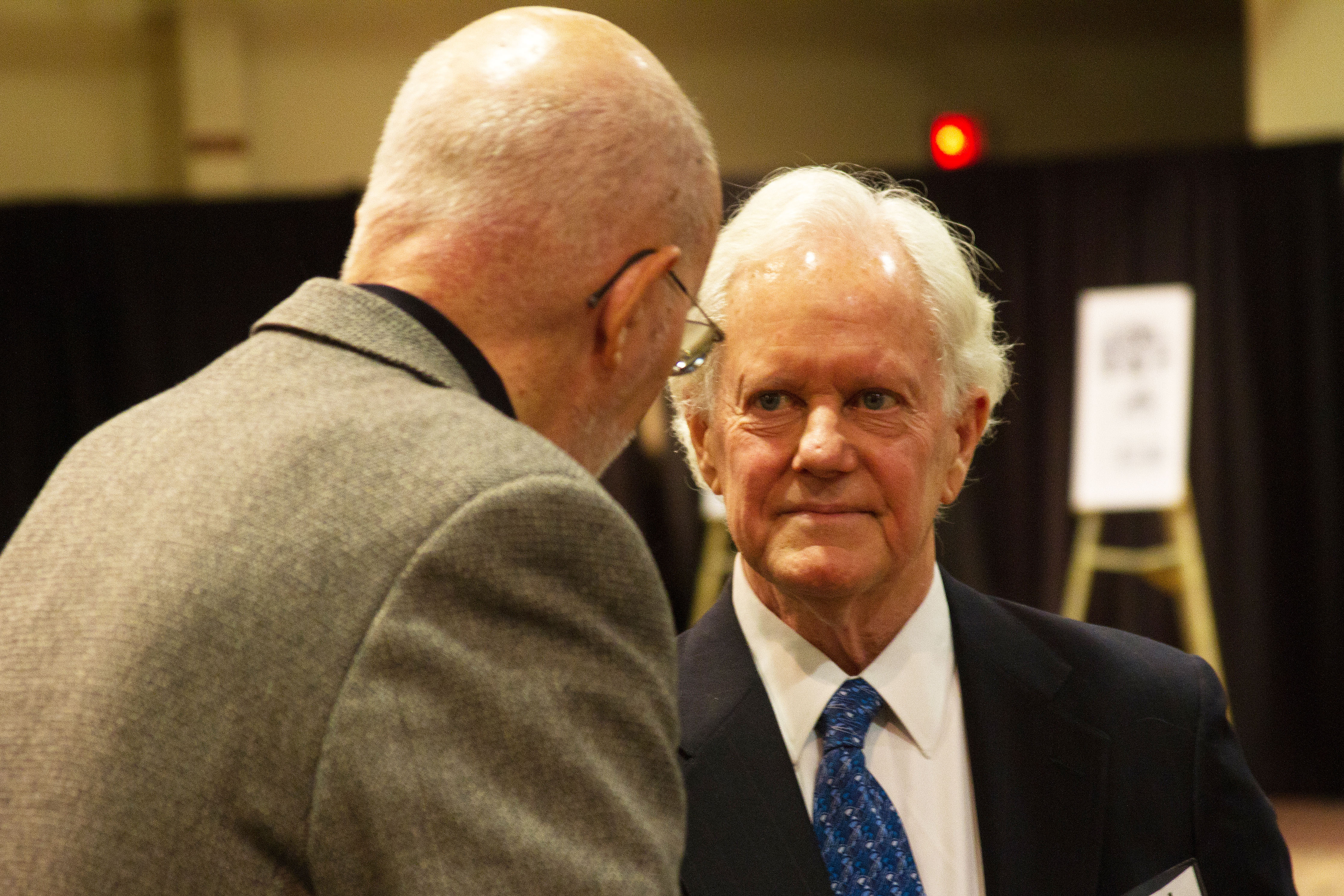 ---