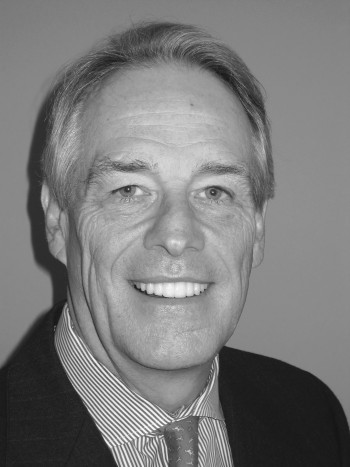 Tom Slaughter is executive director of the Inland Press Foundation and a former executive with the Associated Press.
Slaughter became executive director of the Inland Press Association and Inland Press Foundation in 2011. The association was founded in 1875 and had nearly 1,000 daily and weekly newspaper members.
The Inland foundation was created in 1975 to help support education, training and programming for the association members. The Inland Press Foundation is a 501(c)(3) foundation, incorporated in Illinois. Slaughter remained executive director of the foundation, following the merger of the Inland Press Association and the Southern Newspaper Publishers Association.
The foundation became wholly independent following that 2019 merger and continues to support newspaper-focused training and programs, through a grant agreement with America's Newspapers, the successor to IPA and SNPA.
Before joining Inland, Slaughter held several news and executive positions at The Associated Press in a career lasting nearly 40 years.
He began in 1973 as a reporter in AP's Topeka bureau, covering the Kansas Legislature and state government. After leaving Topeka, Slaughter covered legislatures in several states.
Slaughter joined AP's headquarters staff in 1990, after serving as AP bureau chief in Newark, N.J and Seattle. He held a series of executive positions, including vice president and director of strategic planning for the international news agency.
During his time as director of strategic planning, the AP modernized its photo transmission systems, purchased an international television agency and launched its new media division.
He later served as director of AP Digital, vice president of new media markets and vice president of U.S. newspaper markets.
He holds a B.S. in journalism from the University of Kansas and an MBA in finance from City University of Seattle. He is a member of the University of Kansas Alumni Association and a trustee of the William Allen White Foundation.
He and his wife, Pam, live in Lawrence, and have two grown children and three grandchildren.
---