Executive Director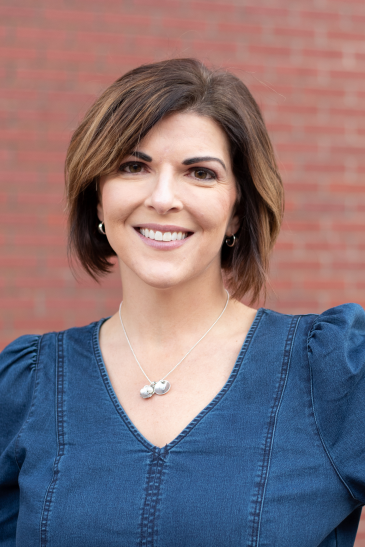 Emily Bradbury was named KPA's executive director effective July 30, 2018.
She grew up in Haysville, a suburb of Wichita. She graduated from Washburn University in 2000 with a B.A. degree in History. After graduation, Emily spent two years as the executive assistant to former Kansas Secretary of State Ron Thornburgh. It was there that Emily became involved with the Kids Voting Kansas program. 
Emily became executive director of Kids Voting Kansas on June 22, 2002 and was named KPA's director of member services in July 2008. She reassumed the Kids Voting Kansas directorship in 2011.
She added the title of KPA assistant director in 2015. 
Emily was named one of Topeka's 30 under 30 in 2005. She currently is a member of PEO International and a member of the William Allen White Community Partnership Board in Emporia. Emily was recently named to the Kansas Historical Society Foundation's Board of Directors. Emily was recently named co-president of the Kansas Sunshine Coalition. Emily also sits on the Wellsville Community Library Board. She is honored to serve the members of the KPA as she believes that a newspaper is truly a cornerstone of its community.
Emily and her husband, Ryan, live in Wellsville, where Ryan serves as the superintendent of USD 289. They have two children, Kyle and Cassie.
Emily enjoys spending time with her family, traveling and reading all of the newspapers she can get her hands on.
---