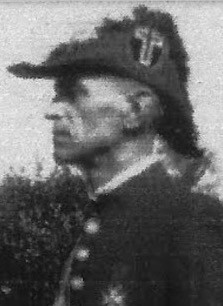 William Lewis Eagleson edited the Colored Citizen, reportedly the first newspaper in the state published as an entirely African American enterprise.
It was established in the 1870s in Fort Scott and was printed by the publisher of a white-owned newspaper, the Fort Scott Pioneer, which often reprinted articles from the Citizen.
This helped preserve a portion of the material covered by the Colored Citizen because copies of its early editions didn't survive.
The Colored Citizen had articles calling for a Black citizen to be hired as the local school janitor, expressing anger about the dismissal of his brother James, a Black police officer, and decrying the condition of the local school for Black children.
The newspaper ceased publication in 1877, but Eagleson and his brother, James, bought a newspaper in Chetopa and resurrected the newspaper. It moved to Topeka in July of 1878 to be in a community with a larger African American population.
In 1880, the newspaper's name was changed to the Kansas Herald, then altered to Herald of Kansas.
Eagleson retired later that year. He was inducted posthumously in 2022.
---