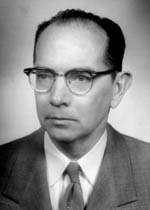 H.K. "Skeet" George never knew a day when the smell of ink didn"t flow through his house. He was born in 1902 in Erie, Kan., the same town where his grandfather, William E. George, briefly operated a short-lived newspaper, The People's Vindicator.
"Skeet" George got his first lesson in journalism from his father, Frank E. George, when Frank sat his 12-year-old son at the California job case in the office of the Altamont Journal -- the rural Labette County newspaper that Frank would own for 45 years. Piecing together the elements — letter by letter — of a community newspaper entered the veins of young "Skeet" George. And, from that day, he never considered a second occupation.
During his adulthood, "Skeet" George and his wife Ethel would own and operate the Mound Valley Times-Journal and the Caney Chronicle. It was in Caney where 'skeet" and his family would become pioneers in a new form of publishing: web offset printing.
In 1960, the George family founded Kansas Offset Printing Company, Inc., (KOPCO, Inc.) which is now among the Midwest's largest printers for mass circulation fliers and regional magazines. Each of "Skeet" and Ethel's kids -— and some of their grandkids — would be involved in the newspaper and printing industry, making them the fourth and fifth generations of journalists and printers in Kansas.
In his later years, "Skeet" George would become known for "The Happy Corner," the weekly column that would appear in the Caney Chronicle. He died in 1980, 66 years after learning the trade that would carry him for the rest of his life.
He wrote about his career in a 1964 editorial upon the celebration of National Newspaper Week: "If I were 12 today, I wouldn"t choose a different occupation, even knowing as I do now that fame and fortune embrace few in the precarious business.
"The smell of printer's ink stimulates me as much as a cheap quart satisfies a Skid Row wino. To look at a freshly printed front page that is chock full of the events of a community I adore and which tells of people I have known for a quarter of a century . . . people who are quick to assist and willing to forgive . . . looking at the front page of a newspaper I have helped create is a moment of exultation."
"Skeet" George is shown with his son-in-law, Rudy Taylor (below) in 1970.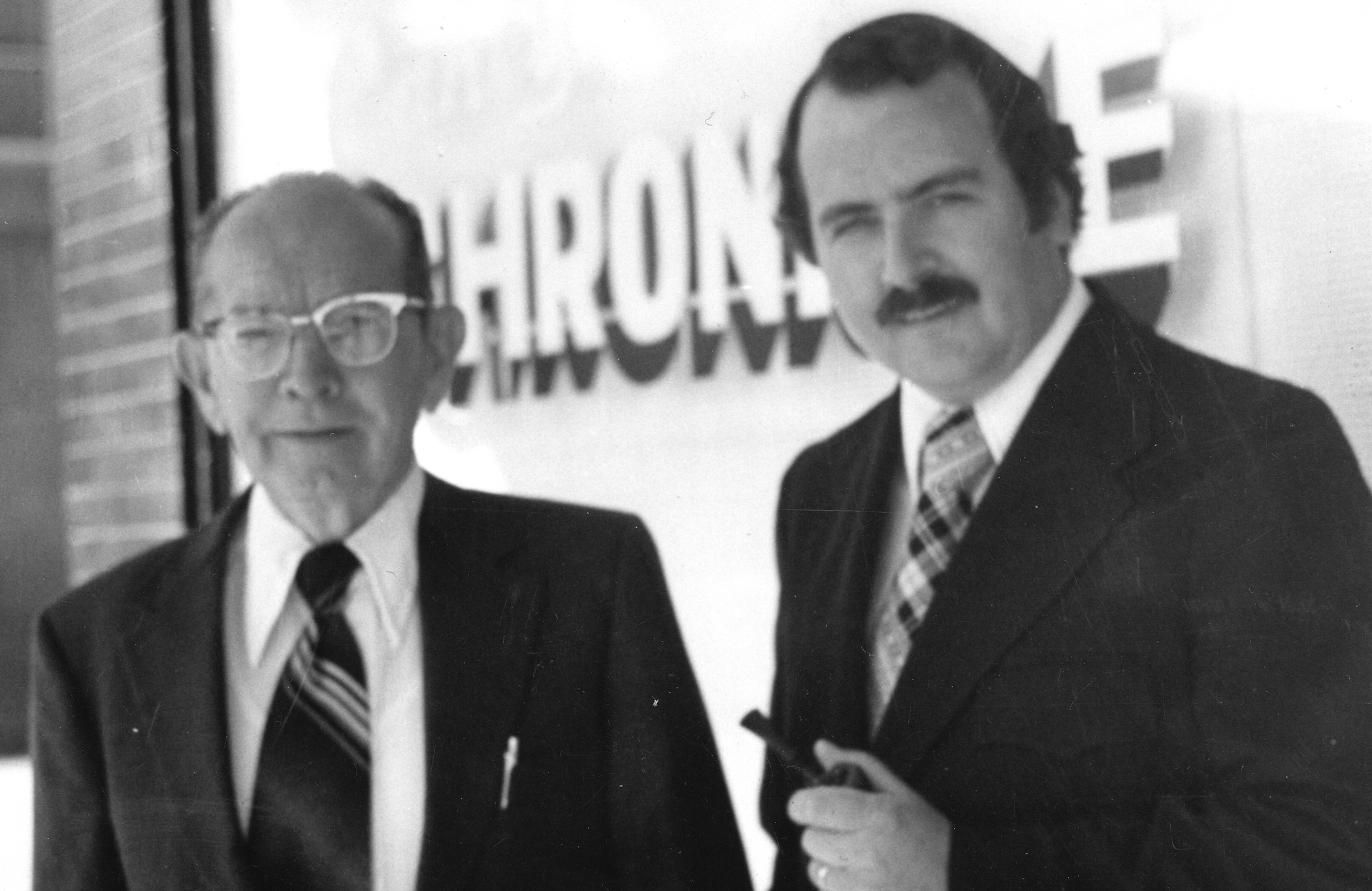 ---