Open government advocate Randy Brown dies
Randy Brown, executive director of the Kansas Sunshine Coalition for Open Government since 2005, died Wednesday in Wichita. He was 73.
Brown, a founding board member and two-time past president of the coalition, was until 2013 a senior fellow and faculty member in the Elliott School of Communication at Wichita State University. He had been on the faculty since 2001.

He had almost 40 years of professional experience, with 21 years at The Wichita Eagle. He has been the Eagle's opinion editor (1996-2001), executive sports editor, assistant city editor and senior reporter.
He also spent most of the 1980s at KAKE-TV, first as senior reporter, then as managing editor and Live at Five anchor.

Randy was The Eagle's 1999 Excellence Award Winner for Professional Commitment and nominee for the John S. Knight Gold Medal for Excellence. At KAKE, he won state, regional and national awards for reporting and/or producing, including the national UPI award for investigative/documentary work.
At the Omaha Sun, he was a member of the writing/reporting team that produced the investigative report that won the Pulitzer Prize for Special Local Reporting.
He was married to Wichita attorney Linda Parks.
Visitation is planned for 5 p.m. Sunday at Downing and Lahey East, 6555 E. Central. Funeral services will be at 11 a.m. Monday at East Heights United Methodist Church, 4407 E. Douglas.
In the picture below, he is shown emceeing the annual Gridiron presentation in 2009, an annual parody of news events put on by Wichita area media members and others. Shown are TV anchors Susan Peters, Anita Cochran and Cindy Klose.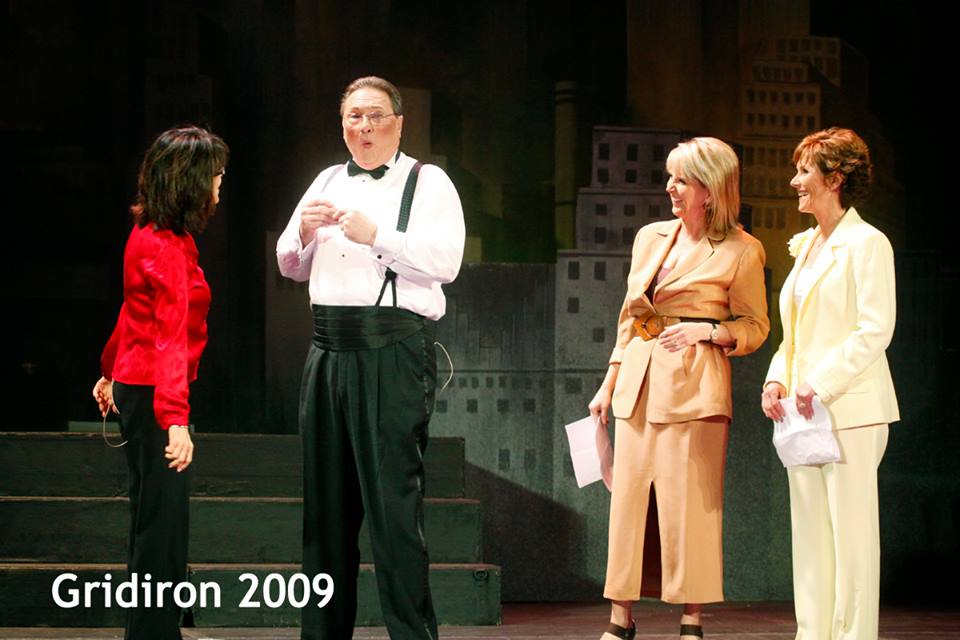 Downloads
---