KPA convention to feature Underwood presentation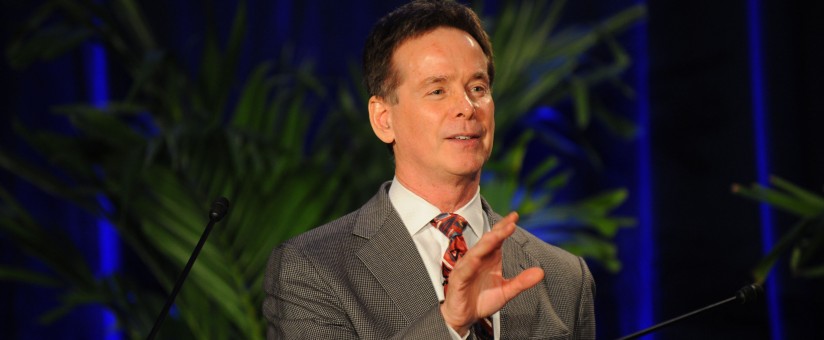 The Kansas Press Association annual convention in February will feature a nationally renowned speaker on generational audience engagement and a host of sessions of interest to staff members of Kansas newspapers.
Keynote speaker will be Chuck Underwood, whose expertise in generational studies and strategies will bring suggestions to attendees on how to deal with the ever-changing interests of readers from five different living generations.
Underwood, who began his career as a news reporter, is one of the half-dozen visionaries who popularized this ßdiscipline.
Thursday events
The convention will kick off on Thursday with the annual Day at the Capitol, when KPA members will get an update on the legislative session, have lunch with legislators and then, if they wish, visit individually with their own representatives and senators.
The KPA Board of Directors will meet on Thursday afternoon, then on Thursday night a new event is scheduled called "News and Brews."
Teri Finneman, a professor at the University of Kansas, will moderate a discussion about journalism and what it brings to our system of government. This event will begin at 6 p.m. downtown at the Pennant restaurant.
Following that presentation, attendees will be encouraged to stay for networking opportunities and arcade games.
Friday events
Events kick off early on Friday with the annual meeting of the Kansas Newspaper Foundation Board of Trustees at 7:30 a.m.
Following a continental breakfast, the morning's sessions kick off at 9 a.m. with a roundtable discussion about the state of Kansas agriculture, sponsored by and featuring a panel from the Kansas Farm Bureau.
That will be followed by Underwood's first session, which is designed to "pour the foundation" for the
The annual Past Presidents' Luncheon is planned at 11:30 a.m.
Underwood will deliver the luncheon speech, focusing on generational editorial strategies.
Afternoon breakout sessions will focus on advertising and marketing strategies, how to increase sales performance, tips to increase social audience engagement and how to get your audience to understand we are not "fake news" with Steve Wolgast.
Daily and weekly roundtables are scheduled from 4 p.m. to 5 p.m., followed by the President's Reception from 6 p.m. to 7 p.m. and the President's Banquet, where we will recognize special award winners and induct three new members into the Kansas Newspaper Hall of Fame. The evening will culminate with the President's Hospitality reception, celebrating Andy Taylor's year as KPA president.
Saturday events
The final half-day's events will kick off with the KPA Annual meeting at 8 a.m., followed by breakout sessions beginning at 9 a.m. and repeated at 10:30 a.m.
They will focus on buying and selling newspapers, how to reach a Hispanic audience with K-State's Gloria Freeland, a session with KPA Legal Hotline attorney Max Kautsch and another on how to use video in your operation.
---