Long-time KPA attorney Merriam dead at 66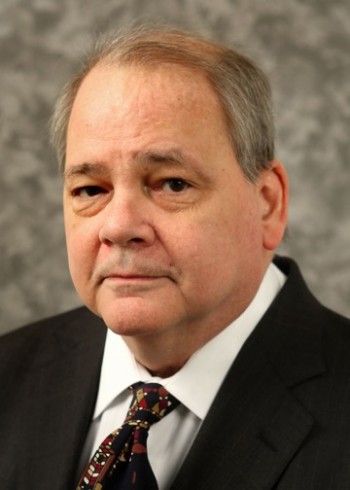 Michael W. Merriam, 66, former Legal Hotline attorney for the Kansas Press Association, Kansas Association of Broadcasters and the Kansas Sunshine Coalition for Open Government, died May 19, 2019 in Andrews, Texas.

He was born on Nov. 25, 1952 in Topeka, the son of John E. Merriam Jr. and Charlotte (Sawyer) Merriam. 

He graduated from Topeka West High School, the University of Kansas and went on to earn his Doctor of Jurisprudence degree from Washburn University School of Law. 

Mike practiced business, media, communication and First Amendment law during his 40-year career. 
In 2014, he received the Kansas Sunshine Coalition for Open Government's "Above and Beyond" award for his lifetime of service on press and First Amendment issues. For years, he and Dr. Mike Kautsch traveled the state of Kansas promoting First Amendment education as "The Mike and Mike Show."

He married Paula Crowther on Nov. 17, 1973, and she survives.
Other survivors include children, John P. Merriam, Dr. Margaret Merriam and husband Dr. Carlos Molina, and Katherine Merriam; grandchildren, Sam Merriam, Parker Merriam, Elaina Merriam-Molina, Grace Merriam-Molina and Warren Merriam-Molina; and sisters, Linda McBride, Dianne Becket, Nancy McDonald and Sally Merriam. 
 
No public services will be held. Private burial will take place at Mount Hope Cemetery, Topeka. 
Merriam represented many newspapers, communications companies, broadcasters, media insurance companies and wire services through the years.
He proposed and formed the Kansas Bar Association's Media Bar Committee in 1988 and served for a time as an adjunct professor teaching mass media law.
---