Wunderlich is new KPA president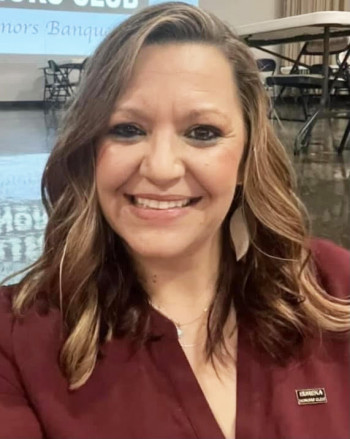 Robin Clasen Wunderlich, editor and publisher of the Eureka Herald, is the new president of the Kansas Press Association Board of Directors.
She was elected along with a slate of directors by members of the association.
Wunderlich is the daughter of the late Dick and Rachel Clasen. Dick Clasen was a KPA president and member of the Kansas Newspaper Hall of Fame, as was his father, George H. Clasen II.
Because of bylaw changes approved by the association, only three officers were elected at the virtual annual business meeting: Wunderlich, first vice president David Allen Seaton of the Cowley CourierTraveler; and second vice president/treasurer Tim Stauffer, editor of the Iola Register. Both Seaton and Stauffer come from multiple generation newspaper families as well.
Rounding out the nine-member board of directors for 2021-22 are: Joey Young, Kansas Publishing Ventures, past president; Nickole Byers, Ellis Review, Northwest District director; Mary Hoisington, Great Bend Tribune, Southwest District director; Alicia Pauls, Flint Hills Media Group, Northeast District director; Jeff Cott, Derby Informer, legislative director; and Chad Lawhorn, Lawrence Journal-World, a presidential appointee.
---