Jeannie Eblen, 77, dies after cancer battle
Jeannie Kygar Eblen, who inspired generations of journalists with her boundless energy, appreciation for quality journalism and decades of volunteering for key projects across Kansas and Oklahoma, passed away Nov. 11, 2021, in Lawrence, Kan. She was 77.
 
She died unexpectedly after battling a form of lymphoma for almost 18 months. Widely known as Jeannie Eblen, she was beloved by students and journalism icons alike, even those she might politely but eloquently debate. She was respected as a skilled writer and editor at metro and community dailies, a national magazine, the University of Kansas and many non-profit organizations.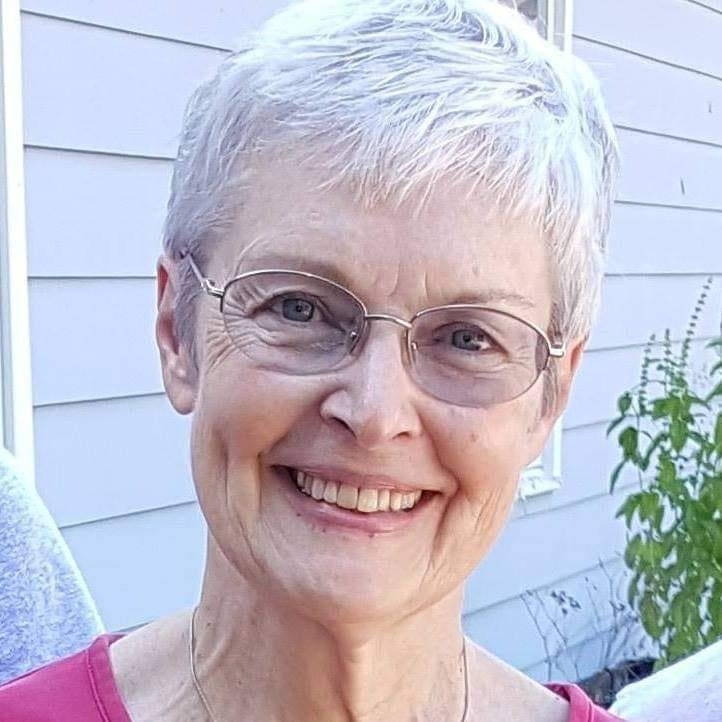 Jeannie Eblen's vitality and wit became legendary among hundreds of journalism students and colleagues of her husband of 51 years, University of Kansas professor Tom Eblen. She organized (and did much of the cooking) for barbecue suppers at their Lawrence home every semester. Throughout her life, she remained a cheerleader for high quality, high-impact journalism from the largest to smallest newspapers, and a mentor for young journalists following that path.  
As Sharon Kessinger of the Marysville Advocate said, "Kansas will feel this loss to the bones." "It's true, and I already miss her," said Emily Bradbury, executive director of the Kansas Press Association. "I have had the pleasure of working with Jeannie, in one capacity or another, for the past 20 years. She was our champion and our friend. We often talked as we shared a common history in southeast Kansas and a deep love for all Kansas news publications. One cannot quantify Jeannie's contributions to our industry and our association."  
She was born Patricia Jean Kygar July 29, 1944, in Atchison, Kan., to chemical engineer Vaughn Wenzel Kygar and Undene (Littrell) Kygar, a bank bookkeeper and manager. She grew up on her family's farm in Chautauqua County, Kan., where she attended the one-room Hewins School before its closure when she and her only other classmate were in 8th grade. She moved to Cedar Vale High School where she graduated as valedictorian in 1962.  
She was a 1963 Kansas delegate to the National 4-H Conference in Washington, D.C., concluding 11 years of Kansas 4-H membership. During that conference, she was selected to represent 2.5 million 4-H youth at the dedication of the statue of "4-H Girl" in Danforth's Courtyard in Chevy Chase, Maryland.  
Numerous collegiate honors followed at Oklahoma State University, including co-editorship of the Daily O'Collegian, president of OSU's Varsity Revue, president of Theta Sigma Phi (now Association for Women in Communications), Kappa Tau Alpha, the Mortar Board and Who's Who in American Colleges and Universities. She was a member of Kappa Kappa Gamma's Delta Sigma chapter at OSU.  
Shortly after graduating in 1966 from OSU with a Bachelor of Science in News-Editorial Journalism and home economics, she moved to Kansas City to become a reporter for the Kansas City Star. She worked for the Star from 1966 to 1976, earning numerous accolades for home economics writing, including the national Dorothy Dawe Award for home furnishings writing in 1972. She was the Kansas City field editor for Better Homes & Gardens magazine from 1976 to 1980.
She married fellow Star journalist Tom Eblen on June 5, 1966, in Cedar Vale, Kan. They made their home in Kansas City, where Tom later became the Star's managing editor. The Eblens had a daughter and son, and later moved in 1980 to Fort Scott, Kan., where Tom was general manager of the Fort Scott Tribune. In Fort Scott, Jeannie Eblen immersed herself in freelance writing and community engagement. She worked as a public information officer for Fort Scott Community College's rodeo team, was active with Fort Scott's Historic Preservation Association Homes for the Holidays tours, and was an executive secretary at Diehl, Banwart, Bolton, Jarred & Bledsoe CPA firm in Fort Scott.
 
The Eblens moved to Lawrence in 1990, where Tom was general manager of the University Daily Kansan and editorial professor for the KU's William Allen White School of Journalism. After moving with Tom to Lawrence, Jeannie worked as a copy editor for the Kansas City Star, the Lawrence Journal-World and for the Miami County Republic in Paola, Kan. She copyedited multiple publications and projects through the Kansas Press Association and helped maintain the KPA's library of more than 200 daily, weekly, targeted and alternative Kansas publications. She was an active member of the William Allen White Community Foundation Board, promoting the history of journalism and the Red Rocks home preservation in Emporia, Kan.
 
At the University of Kansas, she worked as a secretary with KU's Design & Construction Management and was appointed as hometown news specialist at KU's University Relations, coordinating with multiple media contacts throughout the state of Kansas. She was a graduate of the Citizen's Academy of the Lawrence Police Department in 1999, an advisory board member of KU's Kappa Kappa Gamma chapter and was a longtime election worker the Douglas County election office.
 
After Tom retired from his KU professorship in 2001 to become a consultant for the Kansas Press Association, Jeannie accompanied him on numerous trips to newspapers throughout the state. 
 
"She always impressed me with how much she knew about Kansas," said Ann Brill, dean of the KU School of Journalism. "When she met students, she would ask them where they were from. If they replied that she likely didn't know about their small town, she would press them for details. The students' faces would light up when she not only knew the town but shared something about it. And if the town happened to host a rodeo, well, the conversation went on for a long time!"
 
The Eblens celebrated their 50th Anniversary in June 2016. Tom preceded her in death on June 10, 2017.
 
In recent years, Jeannie Eblen became active with KU's Alumni Endacott Society retirees' group and enjoyed commiserating with fellow Lawrence gardeners. She had a prolific garden and generously shared her annual bounty of heirloom tomatoes and peppers. She loved traveling throughout Kansas and Oklahoma to visit friends, family and area museums. She had just returned from an enjoyable trip to visit friends in Sedan, Kan. and Bartlesville, Okla. shortly before her death.
 
The recent pandemic thwarted many intended trips, including a long-awaited Cedar Vale High School reunion in 2020. In a recent update to CVHS classmates, Eblen wrote: "Among things I enjoy are museums and performing arts, history, geology, driving on road trips, reading on all topics, professional and intercollegiate rodeo, Saturday Night Live, music of all kinds, baking, gardening, sewing and building stuff, plus the affliction of too many interests, too little time. Always, I wish I could do more. Never in my wildest dreams did I imagine I'd been privileged to get to know and learn from such amazing people from all walks of life. My main goals now are to write shorter sentences, keep connected with friends and family, stay healthy and live long enough to clean out my basement."
 
Survivors include her son, Matt Eblen and his wife Liz, of Roeland Park, Kan.; daughter Courtney McCain her husband Ken, and granddaughters Megan and Mary McCain, all of Overland Park, Kan.; brother Clyde Kygar and his wife Shirley, of Tulsa, Okla.
 
In lieu of flowers, Jeannie's family suggests memorial donations to the Kansas Newspaper Foundation (c/o Kansas Press Association, 4021 SW 10th St, #351, Topeka, KS 66604, or to KU Endowment Association, c/o Tom Eblen's Red Pen Scholarship, P.O. Box 928, Lawrence, KS 66044-0928. 
 
Celebration of Life arrangements are pending.
---