Newspaper titan Edward Seaton has died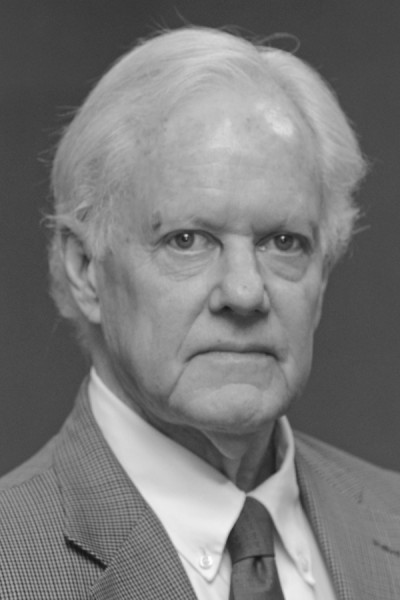 Edward Seaton, 79, chairman of the board of Seaton Publications, former publisher of The Manhattan Mercury and champion of press freedom throughout the Americas, has died.
Seaton was at his home in Manhattan. He died Monday night of natural causes, according to his son, Ned.
He was born Feb. 5, 1943, in Manhattan to Mary (Holton) and Richard Melvin Seaton.
Seaton was born into a newspaper family. His grandfather, Fay Seaton, bought The Mercury in 1915. Fay's sons, Fred and Richard, became involved in newspapers and led the family media operations. Then Richard's sons, Edward and David, became publishers. And Edward's sons, Ned and Jay, followed in his footsteps.
Edward Seaton earned a bachelor's degree with honors at Harvard College in 1965 and was a Fulbright scholar at Universidad Central in Quito, Ecuador. He also did graduate work in journalism at the University of Missouri.
He began his journalism career as a reporter and copy editor at the Louisville (Kentucky) Courier-Journal.
He came to Manhattan in 1969 as The Mercury's publisher and associate editor. In 1981 he became the publisher and editor-in-chief.
During his career, Seaton built The Mercury's current building and expanded the company. He and his family built a group of affiliated media companies in Kansas, Colorado, Nebraska, South Dakota and Wyoming. Locally those include The Pottawatomie County Times, The Junction City Union and Manhattan Broadcasting.
Seaton spent much of his career working on behalf of journalists for democracy and press freedoms, particularly in Latin America. When he began his crusade in the 1970s, 80% of the countries in the region were without either. Today most countries have an independent press and credible elections.
As president of the Inter American Press Association and of the American Society of Newspaper Editors, he spoke to world leaders including Fidel Castro.
Seaton served as a member of the Pulitzer Prize Board for nine years, including as its chairman. He was a member of the Council on Foreign Relations. He served as chairman of Harvard's Latin American Scholarship Program of American Universities. He also received Columbia University's Maria Moors Cabot Award and is a knight-commander of the Order of Christopher Columbus, Dominican Republic.
Seaton has served as chairman of the Kansas Press Association, chairman of the Alfred M. Landon Lecture Series on Public Issues at Kansas State University, and president of the Kansas Chamber of Commerce, among other posts. He is a member of the Kansas Newspaper Hall of Fame.
Edward's wife of 55 years, Karen (Mathisen) Seaton, a housewife and former college Spanish teacher, preceded him in death. Edward is survived by two sons, Ned Seaton, the publisher of The Mercury, and Jay Seaton, the publisher of The Grand Junction (Colorado) Sentinel, and their families.
A full obituary and service information will follow.
---