KPA's Vietnam project jumps to 157 pictures found
The Kansas Press Association is winding down the active phase of its project to retrieve the pictures of Kansans killed in Vietnam for a "Wall of Faces" display at the Vietnam Memorial in Washington, D.C.
When the effort began, 265 of the 627 Kansans who died in Vietnam did not have pictures on the Wall of Faces. So far, through the efforts of KPA member newspapers, KPA staff and others, 157 of those pictures have been found and uploaded.
Kansas newspapers and others providing pictures so far include the Butler County Times-Gazette, Derby Informer, Eureka Herald, Fort Hays State University, Garden City Telegram, Great Bend Tribune, Harvey County Independent, Hays Daily News, Holton Recorder, Hugoton Hermes, Hutchinson Public Library, Iola Register, Kansas Chief, Kingman Leader-Courier, Lawrence Journal-World, Lindsborg News-Record, Norton Telegram, Oberlin Herald, Osage County Online, Oskaloosa Independent/Valley Falls Vindicator, Ottawa Herald, Parsons Sun, Pratt Tribune, Salina Journal, Sterling Bulletin, Topeka High Historical Society, Topeka Capital-Journal, Vietnam Veterans of America Chapter 912, Wamego Smoke Signal, Western Times, and the Wichita Eagle.
The Vietnam Veterans Memorial Foundation project, "Faces Never Forgotten," wants to complete an electronic "Wall of Faces" in the new education center at the Vietnam Memorial Wall before Veterans Day in November.
To access the updated list of pictures needed, go here.
https://docs.google.com/spreadsheets/d/1KFqgKMWTNUN551ucuApZonw_VSxHBcO0...
To read a Sept. 7 Topeka Capital-Journal story about the project, go here.
To read a follow-up story Sept. 28 Capital-Journal story about the project, go here.
Here are pictures that ran with the C-J articles.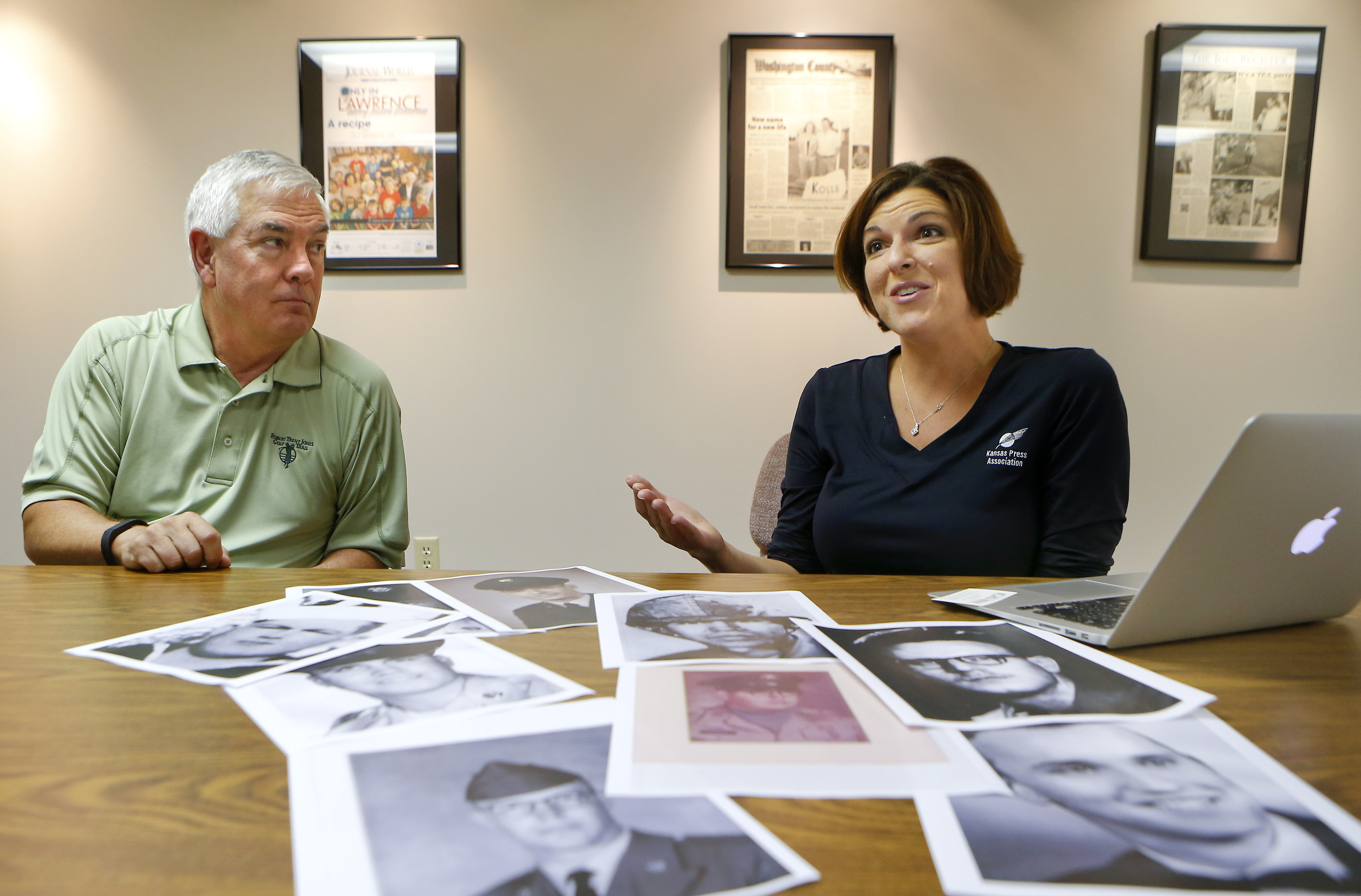 Emily Bradbury, the member services director of the Kansas Press Association, alongside KPA executive director Doug Anstaett, talks Thursday afternoon about finding photographs of Kansas service members killed in the Vietnam War. The photographs of more than 58,000 Americans killed in the war will become part of the Vietnam War memorial exhibit in Washington, D.C. The KPA is spearheading the search for photographs in Kansas.
Below, Rich Gannon, of the Kansas Press Association, is searching for photographs of Kansas servicemen killed during the Vietnam War.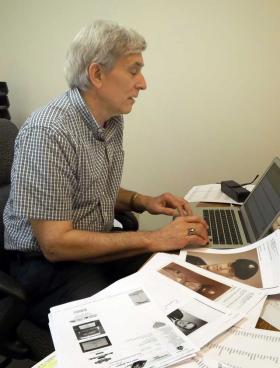 ---