KPA has a snazzy camera for sale ... half price!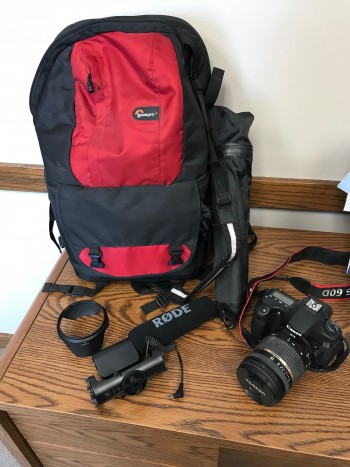 The Kansas Press Association has a sophisticated camera for sale.
It's a Canon EOS 60D camera with a TAMRON lens and RODE microphone and a carrying backpack and all the cables. Click on the picture to get a better view.
It's in excellent condition and retails for over $2,000, but you can be the new owner for just $1,000.
Email ebradbury@kspress.com for more information.
---